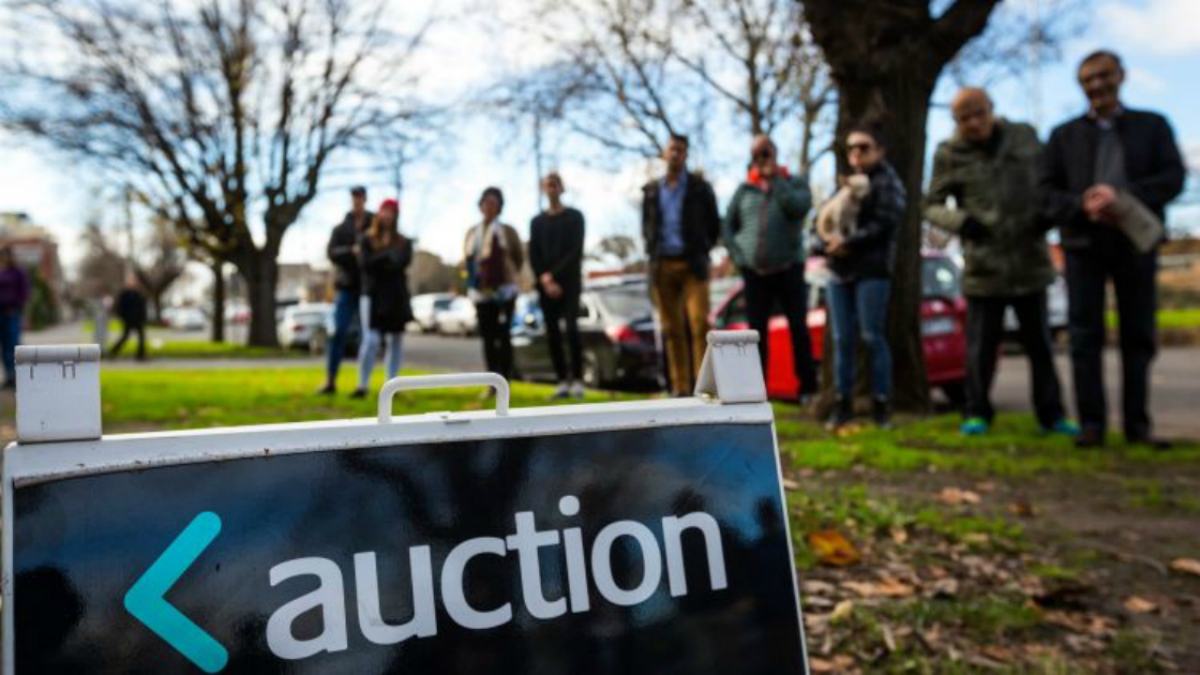 June 29, 2017 |

Hot Tips for buying Property in Melbourne

Buying property in a market like Melbourne is becoming increasingly difficult especially when it is experiencing some of the most competitive buying conditions in history. Furthermore, it is currently ranked 6th on the list of least affordable housing markets globally according to a survey conducted by Demographia. In the March 2017 quarter, the Melbourne median house price hit a record high of $826,000 and key factors driving this growth include record low interest rates, high population growth, an under supply of housing, foreign investors, media publications and of course – emotion.

Hot property markets favour vendors (sellers) as stock levels reduce and buyer demand increases. Assuming you're in the market to buy a property right now while it is hot, you need to work with whatever tools you have available to ensure you get the best possible outcome. Our team at Beckett have developed some tips to help you buy a property in a hot market and this is based on our extensive experience as Buyers Advocates in the Melbourne market place.
Buying property – The Scope
Before beginning your search, formulate a scope which focuses on the 3P's:
Property – Identify all the features you require in a property that will suit both your immediate and future requirements. This might include style / era, number of bedrooms, amount of bathrooms, off-street parking, dwelling size, orientation etc. Put these features into two separate columns which are titled "must have" and "like to have". This will help you to calculate what is most important to you and what you won't compromise on.
Position – Where is your next chapter in life going to be? Is it accessible to your lifestyle, friends, family, recreation and work? Where do you see yourself and your loved ones creating memories? Once you have devised your ultimate list, you then need to research whether or not your budget can facilitate it.
Price – More often than not, the dream house we want and the house we can actually afford are two different ideals. Be objective and realistic about your budget and what you can afford. Avoid holding out for that one ideal property that you are going to nab for a record low price because naturally you'll be disappointed with this method. You can start by checking the suburb median prices here and analysing comparable sale data to get yourself comfortable with pricing.
Buying property – The Search:
Although there are a number of resources that you can use to find property listings such as Realestate.com.au, Domain and Real Estate View. You need to liaise with Real Estate Agents and Buyers Advocates as they are the greatest source for off-market (non advertised) listings. This is a great way to buy a property with less competition.
You can also try door-knocking or letter box drops on your targeted area to try engage and entice a vendor directly.
Buying property – Intel:
Ask the Selling Agent strong and qualified questions to help you assess the competition on the property;
Why is the property for sale?
How long has it been on the market for?
How many people have attended the OFI's during the campaign?
How many people have conducted second and third inspections?
How many building inspections have been conducted on the property?
What terms have been requested by other parties? (deposit or settlement etc)
How many buyers are you expecting to compete?
Are you accepting offers prior to auction?
Adapting your property purchase strategy:
In a hot property market like Melbourne, new and higher sales precedents are being set almost every week and the budget for your property can become obsolete very quickly. If the market jumps and you get priced out of your preferred property, you need to re-assess your property purchase strategy. Consider the neighbouring suburbs that are slightly cheaper or reduce your dwelling requirements if you need to stay in your preferred area. You may also need to consider whether you should increase your mortgage limit. Don't wait and hope that your preferred property will appear because once the new precedent has been set, the market place will be educated. Vendors will increase their reserve price and buyers will either increase their budget or re-assess and buy their back-up plan.
Buying property – The Acquisition:
There are multiple methods of sale available in the current market place. The majority of properties go to auction in hot markets given the strong buyer demand however, many regions and Selling Agents still use the Private Sale / Expression Of Interest method. Your first step is to identify the exact method of sale so you can structure your best acquisition strategy.
Auction:
Here are some of the most effective strategies we use when bidding at an auction;
Understand your limit and stick to it – do not get carried away during the emotion of the auction.
Stand in a position where you can assess your competition and you can also be seen by them.
Do not fidget or look around too much as this shows signs of nervousness and inexperience.
Be confident and project your voice when bidding.
Large, opening bids are often good to cut the emotion out of the auction.
Counter bid immediately. This will ensure that the other person feels you are in control and that you are definitely there to buy the property.
Read the momentum of the auction, look at your competition and gauge if they seem nervous or not.
Raise and decrease the increments of bids when necessary.
Buying property before the auction (Private Sale conditions unless it is 3 days before the scheduled auction):
This is the most difficult strategy so be very careful if you approach this;
Making a calculated 'uncomfortable offer' forces the Selling Agent to second-guess whether they will receive such an offer if they continue with an auction. Be careful as you do not want to pay well above the property's market value doing this.
Timing is essential. Offers too early into a campaign will most likely be rejected due to the Selling Agent and Vendor feeling they haven't tested the market enough. Submitting an offer in week 3 or week 4 of the campaign is more than likely your best chance.
Make your offer subject to a deadline (24 hours for example) to ensure it's taken seriously and that the vendor cannot revisit the offer should nothing higher come up.
Make an unconditional offer to strengthen your position but make sure all your due diligence is complete beforehand (mortgage pre-approval, building inspections etc).
If your offer is rejected by the Vendor, request an explanation as to why as this will help you to assess your competition.
If your offer does stop the auction and is going to be accepted by the vendor, be prepared for the Selling Agent to leverage (shop around) your offer with other parties to try get them to pay a higher price.
Negotiate the first right of refusal as part of your offer so you have a second chance just in case your offer is beaten by another party.
Private Sale:
If you are negotiating with an agent under these conditions, consider the following;
Ask the Selling Agent what the terms of the sale are – is there a closing date and time? Are they offering the first right of refusal? Does each buyer have one chance only?
Be polite, courteous and clear with your dealings with the agent. They are the conduit between yourself and the seller and it is in their best interest to see the sale go through. Keep them on your side.
Make an unconditional offer to strengthen your position but make sure all your due diligence is complete beforehand (mortgage pre-approval, building inspections etc).
Ask the agent to give you an indication what level the competition's offers are.
Submit your offer right before the cut-off time lapses as this way most of your competitor's offers would have been submitted and you can work with the agent to try find out what price level your competition is around.
It is hard work buying a property under any market conditions and people often don't have the knowledge, experience or time to invest in buying a property. Plus, it's easy to fall into the trap of making decisions based on emotions or conditions rather than based on a well thought out plan. This is where a buyer's advocate like Beckett can add significant value to the process.
Considering buying property in Melbourne?
If you are considering buying property in Melbourne, consider Melbourne's leading buyers advocate – Beckett; to provide you with the sound advice you need to make confident decisions. For a free consultation provide your details below and one of our expert advisors will be in touch.