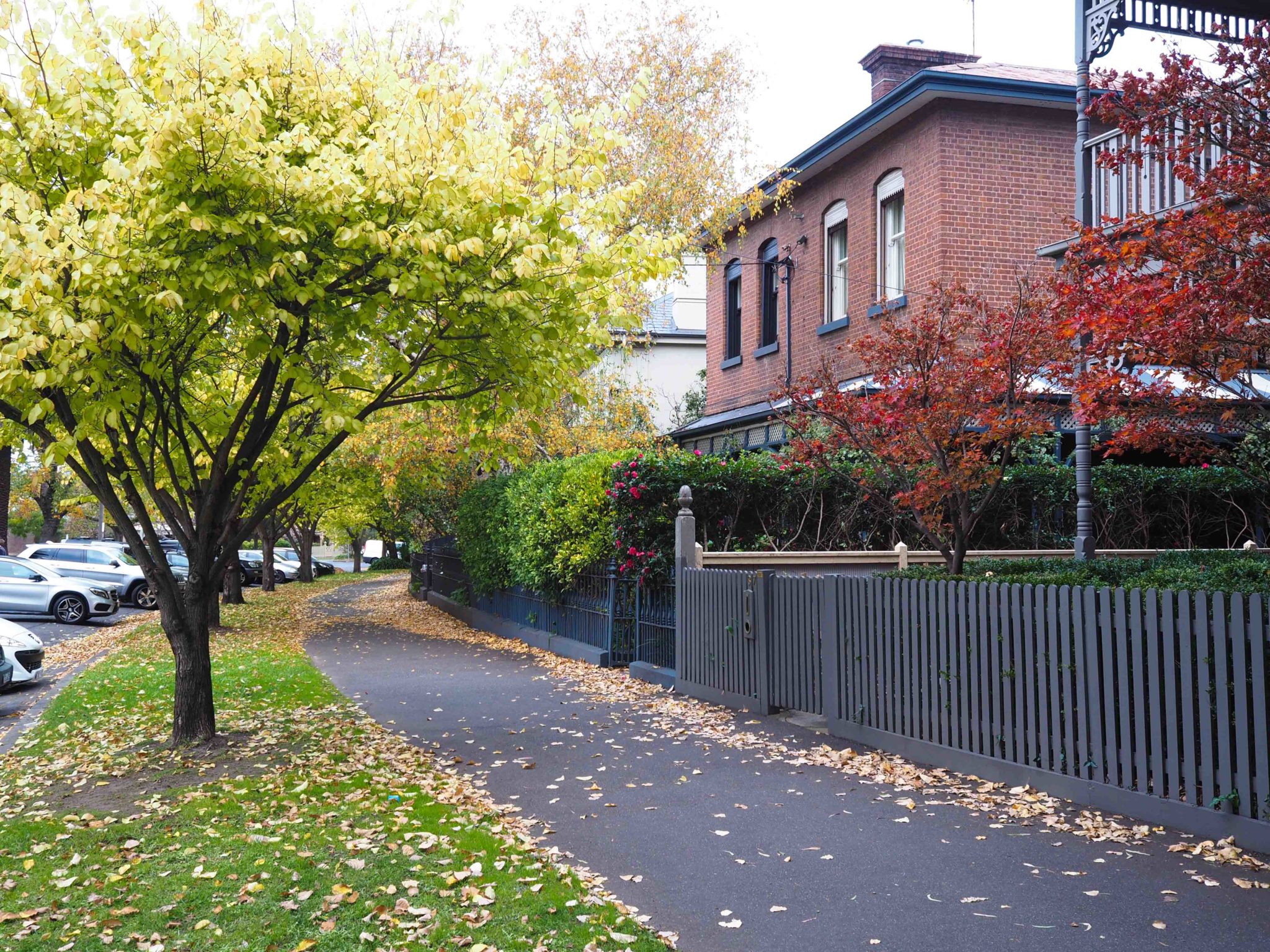 May 31, 2017 |
$1 Million Dollars – No longer a title reserved for the big end of town.
You will either be excited about this news or go home and cry – depending on which side of the home ownership fence you're on.
The number of National suburbs with a median house price of seven figures is rising significantly. Unsurprisingly, NSW and Victoria make up 87 per cent of the 760 suburbs nationally.
Over five years to December 2016, the number of suburbs across the country with a median value of at least $1 million rose by a 176%. What is even more frightening, or pleasing, is that by the end of 2016, 136 suburbs had a median house price of at least $2 million, an increase of 249% over the five years.
With a 15% annual increase in Melbourne's median house price over the past year — and 4% over the quarter — there was always going to be a big increase in the number of suburbs in the million-dollar club.
The doors to Melbourne's once-exclusive $1 million club have been blown wide open, as house prices continue to soar across the city. There are now 120 suburbs with a seven-digit median house price, with 23 new entrants over the past six months.
These entrants include the inner-ring suburbs of Fitzroy, St Kilda, South Melbourne, Richmond, Balaclava, Northcote and new middle-ring suburbs include Wonga Park, Wheelers Hill, Vermont and Donvale. Though Seddon and Yarraville have long been hot spots in the inner west, they have officially hit $1 million over the past six months — and Newport is not far away.
It is a similar story in the inner north, where Brunswick, Brunswick East, Brunswick West and Thornbury are now on the property rich list. A fresh batch of million-dollar postcodes are also emerging in the south-east, including Narre Warren North, Moorabbin, Chelsea and Aspendale. In the outer-east, Burwood East, Blackburn North, Blackburn South and Forest Hill now have a $1 million house median.
There are now also 14 Melbourne suburbs with a $2 million median price. In comparison, there are 78 Sydney suburbs in the $2 million club. Suburbs with a $2 million median were genuinely prestigious.
No longer is a title reserved for the big end of town or the benchmark for prestige. Suburbs once considered middle class areas are ticking over into seven-figure median house prices at a rate we've never experienced.
| | |
| --- | --- |
| Suburb | Mar-17 Median |
| TOORAK | $4,000,000 |
| MALVERN | $3,010,000 |
| CANTERBURY | $3,000,000 |
| BRIGHTON | $2,906,000 |
| HAWTHORN EAST | $2,637,000 |
| CAULFIELD NORTH | $2,327,000 |
| CAMBERWELL | $2,295,000 |
| BALWYN | $2,290,000 |
| HAWTHORN | $2,265,000 |
| KEW | $2,165,000 |
| MONT ALBERT | $2,130,000 |
| EAGLEMONT | $2,064,000 |
| SURREY HILLS | $2,055,000 |
| ARMADALE | $2,050,000 |
| ST KILDA EAST | $2,010,750 |
| SOUTH YARRA | $2,005,000 |
| ELSTERNWICK | $2,000,000 |
| ALBERT PARK | $1,925,000 |
| BALWYN NORTH | $1,925,000 |
| HAMPTON | $1,922,500 |
| GLEN IRIS | $1,900,000 |
| BLACK ROCK | $1,880,000 |
| KEW EAST | $1,878,000 |
| MCKINNON | $1,850,000 |
| BRIGHTON EAST | $1,840,000 |
| CAULFIELD | $1,833,000 |
| ASHBURTON | $1,800,000 |
| SANDRINGHAM | $1,800,000 |
| BOX HILL | $1,750,000 |
| PORT MELBOURNE | $1,735,000 |
| CARLTON NORTH | $1,730,000 |
| MALVERN EAST | $1,725,000 |
| CAULFIELD SOUTH | $1,635,000 |
| FITZROY | $1,635,000 |
| SOUTH MELBOURNE | $1,620,000 |
| LOWER PLENTY | $1,602,500 |
| IVANHOE | $1,589,500 |
| ORMOND | $1,589,000 |
| FLINDERS | $1,581,750 |
| PRAHRAN | $1,581,251 |
| WONGA PARK | $1,580,000 |
| WINDSOR | $1,570,000 |
| GLEN HUNTLY | $1,563,000 |
| TEMPLESTOWE | $1,552,000 |
| PARK ORCHARDS | $1,507,500 |
| RICHMOND | $1,482,500 |
| BEAUMARIS | $1,475,000 |
| ESSENDON | $1,470,000 |
| NORTHCOTE | $1,462,000 |
| BRUNSWICK EAST | $1,454,750 |
| MONT ALBERT NORTH | $1,450,000 |
| BENTLEIGH | $1,448,000 |
| BOX HILL NORTH | $1,442,000 |
| FITZROY NORTH | $1,440,500 |
| ST KILDA | $1,435,000 |
| BURWOOD | $1,432,500 |
| MOONEE PONDS | $1,432,500 |
| CLIFTON HILL | $1,430,000 |
| ELWOOD | $1,430,000 |
| MURRUMBEENA | $1,421,000 |
| CLAYTON | $1,415,000 |
| BOX HILL SOUTH | $1,406,000 |
| GLEN WAVERLEY | $1,395,000 |
| MOUNT WAVERLEY | $1,390,000 |
| WARRANDYTE | $1,387,500 |
| HAMPTON EAST | $1,365,000 |
| BLACKBURN | $1,350,000 |
| CARNEGIE | $1,350,000 |
| DONCASTER | $1,346,750 |
| ASHWOOD | $1,346,625 |
| WILLIAMSTOWN | $1,343,750 |
| PARKDALE | $1,332,000 |
| ABERFELDIE | $1,322,500 |
| COLLINGWOOD | $1,320,000 |
| HIGHETT | $1,295,000 |
| ASCOT VALE | $1,292,000 |
| ABBOTSFORD | $1,290,000 |
| SORRENTO | $1,281,000 |
| BULLEEN | $1,272,500 |
| BRUNSWICK | $1,271,000 |
| MOUNT ELIZA | $1,270,444 |
| BENTLEIGH EAST | $1,270,000 |
| THORNBURY | $1,256,000 |
| KENSINGTON | $1,247,500 |
| OAKLEIGH EAST | $1,228,000 |
| BLACKBURN SOUTH | $1,212,000 |
| DONCASTER EAST | $1,210,000 |
| MENTONE | $1,200,000 |
| DONVALE | $1,195,000 |
| BALACLAVA | $1,185,000 |
| BRUNSWICK WEST | $1,180,000 |
| TEMPLESTOWE LOWER | $1,170,750 |
| VERMONT SOUTH | $1,151,000 |
| BLACKBURN NORTH | $1,150,000 |
| NARRE WARREN NORTH | $1,133,000 |
| MITCHAM | $1,125,000 |
| BURWOOD EAST | $1,119,750 |
| STRATHMORE | $1,105,000 |
| NEWPORT | $1,100,000 |
| WATERWAYS | $1,100,000 |
| FOREST HILL | $1,096,000 |
| ROSANNA | $1,095,000 |
| KINGSVILLE | $1,085,000 |
| NIDDRIE | $1,065,000 |
| EDITHVALE | $1,059,000 |
| ASPENDALE | $1,055,000 |
| VIEWBANK | $1,052,500 |
| CHELTENHAM | $1,050,250 |
| MOORABBIN | $1,043,000 |
| OAKLEIGH | $1,029,000 |
| SEDDON | $1,028,500 |
| CHELSEA | $1,025,000 |
| VERMONT | $1,020,000 |
| WHEELERS HILL | $1,015,000 |
| CHADSTONE | $1,013,500 |
| MOUNT MARTHA | $1,012,500 |
| BONBEACH | $1,005,000 |
| YARRAVILLE | $1,001,000 |
| COBURG | $1,000,000 |
| PRESTON | $1,000,000 |
---