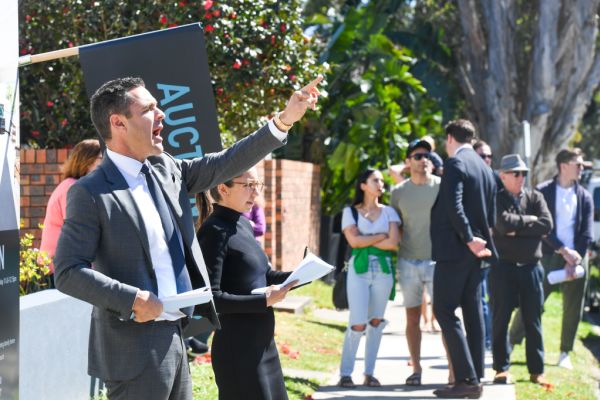 November 30, 2020 |
2020 – the Property Market that wasn't…
In the early months of 2020, the property market was hot, red hot. This was of course due to the continuation of strong activity in the second half of 2019, which was driven by a favourable Government election for the industry, lower interest rates plus an influx of new buyers entering the market in January. The property market was booming, buyer demand was high, and vendors were capitalising.
With the onset of the Covid-19 global pandemic and national lockdown laws initiated in March 2020, our industry, like most others, grew nervous about this unpreceded global health event and what that would mean for us all.
As the media took hold of the situation, the negative forecasts from property analysts set in and panic spread fast. We will never forget how quickly events turned in the middle of March 2020 as the global pandemic took shape. Within one week, we saw a very hot property market become very uncertain.
Many home buyers and investors immediately exited the Melbourne property market. These were mainly buyers who were either renting or hadn't already sold their existing home. Vendors also followed a similar pattern during March. Anyone who was about to launch their property for sale or had just commenced marketing their property online, decided to postpone until there was more certainty in the market. This mass exodus led to an 80% reduction of property stock almost overnight. Melbourne had never seen anything like this before.
During March and April, the property market was only left with 'circumstantial' or 'forced' buyers and sellers. Buyers who had already sold their home first and desperately needed to secure something new stayed the course and made do with the little stock offerings that were left at the time. Great deals were available during this time as buyer competition dramatically dropped. The vendors that had already committed to buying a new home first were then forced to continue with their sales campaigns. They needed to take whatever price they could get as they weren't able to hold both properties. They were also fearful that property prices would fall further.
Most experts (including ourselves) believe that the Melbourne property market experienced a 5% – 10% drop in prices during March and April 2020.
Trading conditions for the Melbourne real estate sector also changed during March and April. Public Open for Inspections (OFI's) were forced to stop and replaced by private one-on-one inspections. Public auctions were also banned and replaced by online auctions and private sale treaties.
It made sense for buyers to exit the market during March and April as there was a lot of uncertainty around property prices, the economy, job security and health. It also made a lot of sense for property stock levels to plummet during this time as vendors needed their homes more than ever. Vendors were keeping safe, isolating, working from home, home schooling and home exercising. How could they possibly put their house up for sale during all of this?
It felt like this was going to be the fate of the Melbourne property market for the rest of 2020. An event that only happens once every 100 years. Buyers would be scarcer, prices would fall and there would be a lot of distressed sales hitting the market.
We were certainly wrong……
Once lockdown restrictions started easing in mid-May, we witnessed an instant and enormous spike in buyer demand. The heat from the 2019 property market came back in a hurry with all these buyers merely taking a quick break for 6 or 7 weeks during March and April. Homebuyers were back in force, but investors were still a bit shy at this stage.
OFIs were allowed again in May and so were public auctions (albeit with more restricted numbers).
Everything was very active, and we found ourselves lining up to inspect properties again. It was quite incredible how quickly everything returned 'back to normal'.
Buyer enthusiasm increased even further during May and June and this seemed mainly driven by the new demand to upsize their current accommodation. The main issue we now faced was that vendors did not share the same aspirations. Stock levels were still considerably low, which meant that buyers were now heavily competing and fighting for properties like seagulls to a chip. This started putting pressure on prices and once again, prices were heading north. This now made the 5% – 10% property price correction in March and April look like a very small blip on the radar.
Melbourne started seeing a resurgence of Covid-19 in early July as our new daily infection rates started soaring. Even with the introduction of Stage 3 restrictions to control the second wave, the real estate market was not phased, and buyer activity was still very buoyant. Private property inspections were still allowed, and buyers weren't waiting.
On Sunday 2nd August, the entire state of Victoria was shocked as Daniel Andrews announced that we were going into Stage 4 restrictions to try control the Covid-19 second wave. The real estate industry and market was equally stunned as private property inspections were banned from Wednesday 5th August. This ruling completely froze the entire real estate market, and everyone involved in it. This was a very difficult time for our industry and colleagues.
As Victoria started to contain the second wave and things were looking brighter, Monday 28th September became a great day for our entire industry as private property inspections were allowed again. Our industry was officially back open for business. With so much pent-up demand from the 8 weeks of halted operations, the market reopened with a bang! It seems the ultra-low interest rates, stimulus packages, tax cuts and a build-up of additional savings through lockdown really boosted activity. Confidence was high yet again, home buyers were surging, and investors were now back in the market too.
New trends were also emerging. Buyers were looking at upsizing their homes as they realised that a lot more time will be spent there in the future. Sea changes increased as regional and coastal towns became a more popular destination. October also saw the highest stock levels available since February 2020 (pre Covid-19) as vendors seemed ready to move again. The average sale days on market decreased as buyers were moving very swiftly on private sales and auction campaigns.
November saw even more restrictions ease in Victoria and our property sector. Property inspections now allow up to 20 people from multiple homes at a time, and public auctions allow up to 50 attendees. The new stamp duty discounts announced on 24th November sparked even more demand from buyers. Up to 50% discounts are available on newly built properties priced up to $1,000,000. Up to 25% discounts are available on established properties priced up to $1,000,000.
We can now only hope that the supply can meet the demand as we head into December and early 2021.
2020 has been full of surprises and it feels like this year was made up of multiple 'mini-markets' due to all the changes and impact of Covid-19. Yet, despite these difficulties, changes and halts to operations, the Melbourne property market remained in very good stead. Our prices remained resilient with the REIV quarterly figures showing Metropolitan Melbourne median house prices reach a record high of $846,000, up 7.4% since September 2019 and only drop -1.7% since June 2020. Unit and apartment prices recorded a median price of $622,500, up 5.4% since September 2019 and no change at all since June 2020.
This is a far cry from what most property experts and analysts predicted earlier in the year. Some major organisations even predicted property prices to plunge by 40%. Once again, the Melbourne property market has remained very strong, and desirable by many.
At Beckett Property, we embrace the changes to our city and the varying market conditions. We constantly strive to source new opportunities for our clients which unlocks the potential of each property and creates remarkable lifestyles within the Melbourne community.
Our commitment and dedication to our clients has firmly established our position as one of Melbourne's most successful, consistent and creative Property Advisories. Our company is built on the foundation of experience, current industry and economic knowledge, ethical advice, networks, relationships, world-class customer service and optimum results.
If you are thinking about getting into the market to buy a Melbourne property in 2021, please feel free to contact us at [email protected]
---