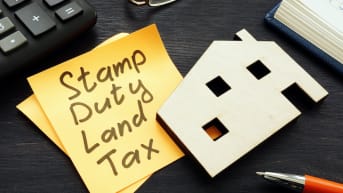 June 1, 2021 |
2021/2022 Victorian Budget; changes to stamp duty & land tax
The State Government announced this month that the Victorian budget for 2021/2022 will include new land tax increases and a new 'premium stamp duty' for property transactions above $2,000,000.
These measures are designed to raise significant revenue dollars for the state government over the coming years. The increases will commence from 1st July 2021.
So what are the changes, and what does this mean for you when buying a house this year?
As part of the coronavirus relief measures announced in November 2020, Victorians have been enjoying a waiver on stamp duty for residential properties up to $1,000,000. With a 50% stamp duty concession on new residential properties and 25% stamp duty concession for existing residential properties, or vacant residential land up to $1,000,000. However, these measures are due to finish up on 30th June 2021 to make way for the new stamp duty program.
A 'premium' stamp duty (land transfer duty) is being introduced for all property transactions above $2,000,000. This is for contracts entered into from 1st July 2021. Such transactions above $2,000,000, will now attract stamp duty at the rate of 6.5%. This is a 1% increase from the 5.5% that is currently applicable. For those concerned with the increase, it's worth noting that this new rate of 6.5% is only applied to the dollars spent above the $2,000,000 dollar mark.
There is, however, some relief in sight for those on smaller budgets, and within central Melbourne. For new contracts entered into from 1st July 2021, temporary stamp duty concessions are available for new residential properties within the City of Melbourne, with a value up to $1,000,000. A 50% concession will be available for these properties. Also, a full exemption will be available for new residential properties that have remained unsold for 12 months or more since their completion of construction. These new concessions will be available to home buyers until 30th June 2022.
To support those buying off-the-plan, there will also be a temporary increase in the eligibility threshold for the off-the-plan stamp duty concession – from $750,000 up to $1,000,000. These concessions will be applied until 30th June 2023.
The existing First Home Owner Grant will continue. Those purchasing their first home under $600,000 are fully exempt from paying stamp duty, and those purchasing homes up to $750,000 are still able to claim a partial concession.
To build a new home in Victoria, the First Home Owner Grant also remains in place, however there is one crucial change. At the moment, those in metro areas are eligible to receive $10,000 and those in regional areas are eligible for a $20,000 boost. However, from 1st July 2021, the regional grant has been reduced to only $10,000.
Other taxes impacted by the 2021/2022 Victorian budget include a new Windfall Gains Tax. This will apply to properties where the value is increased through rezoning with a 50% tax on windfalls above $500,000 (with the tax phasing in from a $100,000 uplift). This will come into effect next year – from 1st July 2022.
Land Tax is also being raised to 1.55% next year for properties worth between $1,800,000 and $3,000,000 – this is an increase of 0.25%. If the property is worth over $3,000,000, the increase will be 0.30% which increases the rate to 2.55%. These Land Tax increases are effective in the 2022 calendar year. However, it is worth noting that Land Tax doesn't generally apply if the property is your primary place of residence. The vacant residential land tax exemption for new developments will also be extended to apply for up to two tax years commencing in 2022.
More information about the recent changes to Stamp Duty and Land Tax in Victoria can be found by visiting the State Revenue Office website… https://www.sro.vic.gov.au/
If you are thinking about getting into the market to buy a Melbourne property in 2021, please feel free to contact us at [email protected].
---