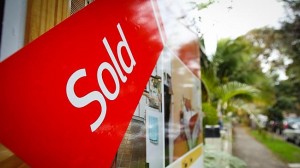 October 1, 2018 |
What property buyers need to know about clearance rates
With so much negativity currently surrounding property auction clearance rates, it is very important for home buyers and investors to understand all the macro and micro fundamentals around this issue and how it affects them when buying a property.
What is an auction clearance rate?
Auction clearance rates are an indicator, tool or calculation that research platforms (like the REIV or CoreLogic) use to calculate the percentage of properties either sold or passed in at auction. Many people use this data to establish if the property market is favouring buyers or sellers or whether it is hot or cold.
For example, a lower clearance rate, such as 55 – 60%, might indicate low auction interest and a cooler or buyer's market. A higher clearance rate, such as 75 – 80%, could indicate high auction interest and a hot or seller's market.
How are auction clearance rates calculated?
Researchers collate the weekly auction clearance rates in every suburb throughout Melbourne (usually up to 97% of all auctions are reported). This data is then calculated by dividing the total number of properties sold at auction (including those sold before or after auction) from the total number of auctions reported.
They only classify properties as being 'sold after auction' if they sell on the day following the auction. This then allows for a period of post auction negotiations. Properties sold two days after a scheduled auction are recorded as private sales as they are generally not sold under auction conditions. The number of properties withdrawn and postponed auctions are also recorded but these are not included in the clearance rate calculation as they have yet to be held and have not been subject to a full auction campaign.
How do auction clearance rates vary?
When assessing this data, it is also important to consider the number of auctions held. A high clearance rate from low auction numbers is not necessarily indicative of a strong market, just as a low clearance rate from high auction numbers does not always indicate a declining market.
The number of auctions held varies throughout the year and often depends on a range of factors such as suburb trends, supply and demand, quarterly seasons, public holiday weekends, market conditions and children's school holidays.
From a media and marketing perspective, the overall auction clearance rate is highly reported and advertised by multiple sources and most people use this macro tool to form an opinion on the overall market. The property market however, like most markets, needs to be assessed on a micro and individual level to gain an accurate understanding on what is really transpiring in different market segments.
Auction clearance rates vary from different dwellings types, suburbs, regions and dates. During 2018, the overall auction clearance rate has declined and reached 58% in September (mainly due to negative media) and this has forced most people to form the view of a cooling or crashing property market. But is this really the case?
Research provided by the REIV indicated that during September 2018, a significant amount of suburbs recorded individual auction clearance rates higher than 65% and more so, quite a few areas even recorded stronger results. These suburbs include;
South Morang 74%
Glenroy 73%
Tullamarine 80%
Ascot Vale 68%
Williamstown 71%
Albert Park 75%
East Melbourne 75%
Hawthorn 69%
Burnley 77%
Southbank 76%
Elsternwick 70%
Fitzroy North 70%
Based on this evidence, it is very important for buyers to understand that the particular suburb they are focusing on might be very different to the overall market sentiment. If buyers are expecting an easy auction purchase, they might be in for a shock when they turn up on auction day and are required to heavily compete.
While the auction clearance rate can be used as a barometer to gauge market sentiment, it is only one of many indicators and it should be used in conjunction with your own market research or with the help of a professional. You can also engage the services of a Buyers Advocate like our team at Beckett Property as we specialise in researching the entire Melbourne property market and can assist you with the successful acquisition of your next property.
Interested in Investing in Melbourne Property?
Let Beckett Property Buyers Advocates help relieve the stress by finding and acquiring the perfect property investment in Melbourne for you. Simply complete your details below and one of our property experts will be in touch
---