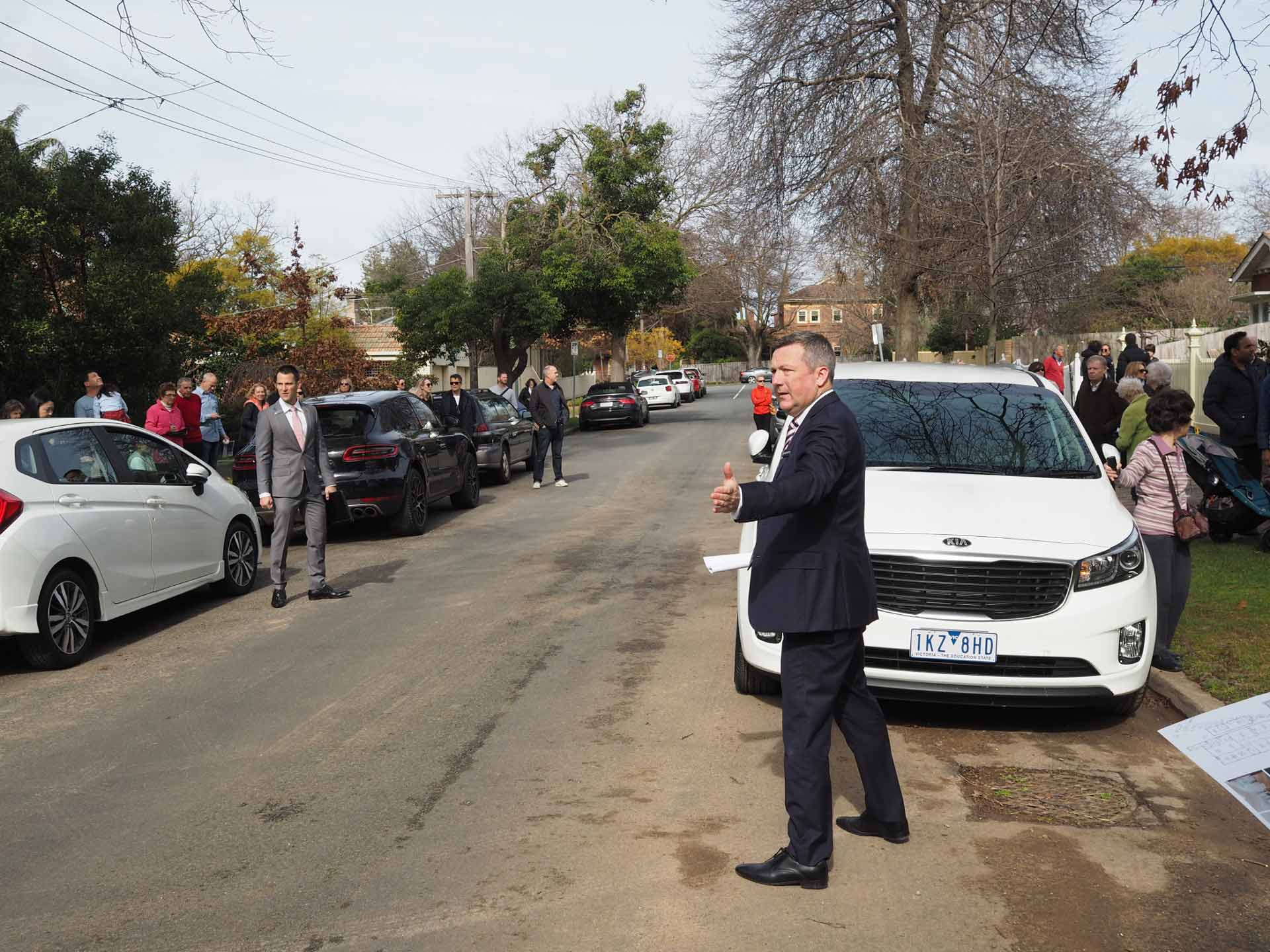 August 12, 2017 |
Auction Snapshot – Saturday 12th of August 2017
Our team was out in force at auctions today and wanted to report on some of the activity.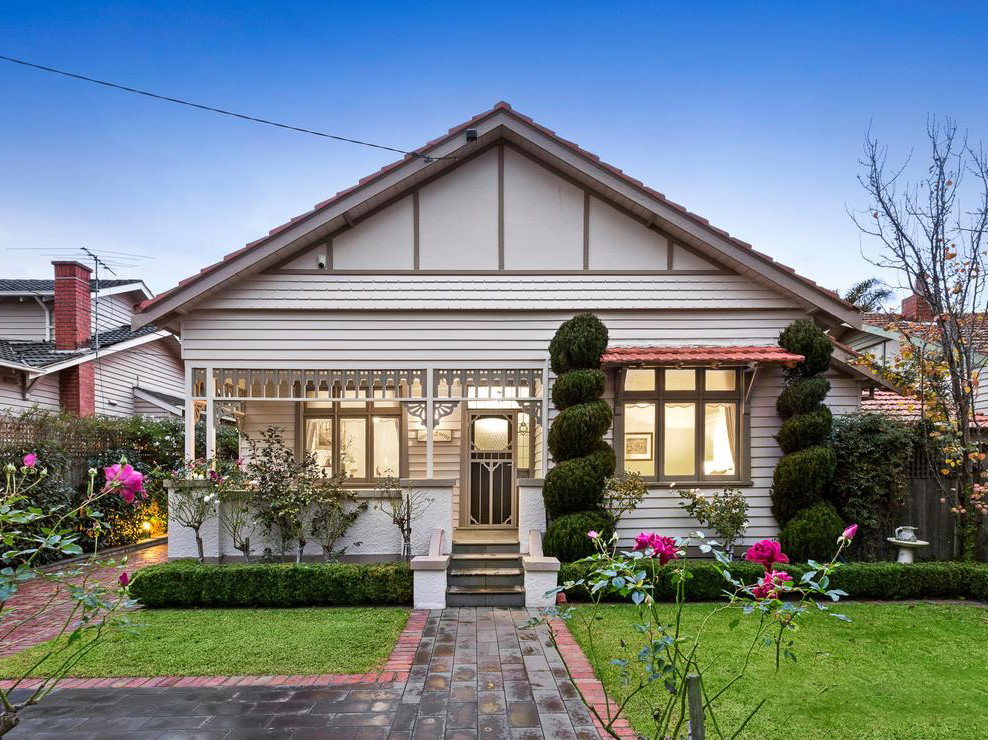 13 Dalmor Avenue, Ormond
Agency: Gary Peer
Auctioneer Phillip Kingston
Time: 10:30am
A crowd of around 40 people turned out for the auction of the renovated home and they were ushered inside the property to hold the auction due to the impending rain. Auctioneer Phillip Kingston opened the bidding up with a vendor bid of $1,950,000 only to be met with a single genuine bid of $1,960,000. With no other genuine bidders, the property was passed in to the highest and only bidder. The property sold later after auction for an undisclosed price with all parties very happy with the result.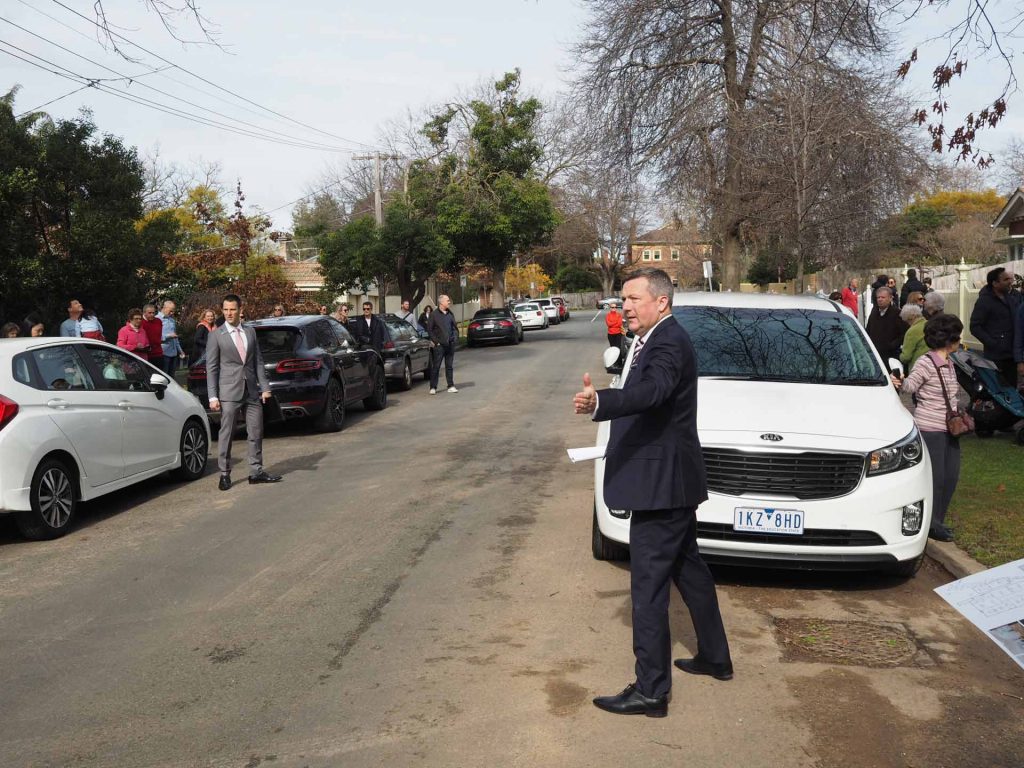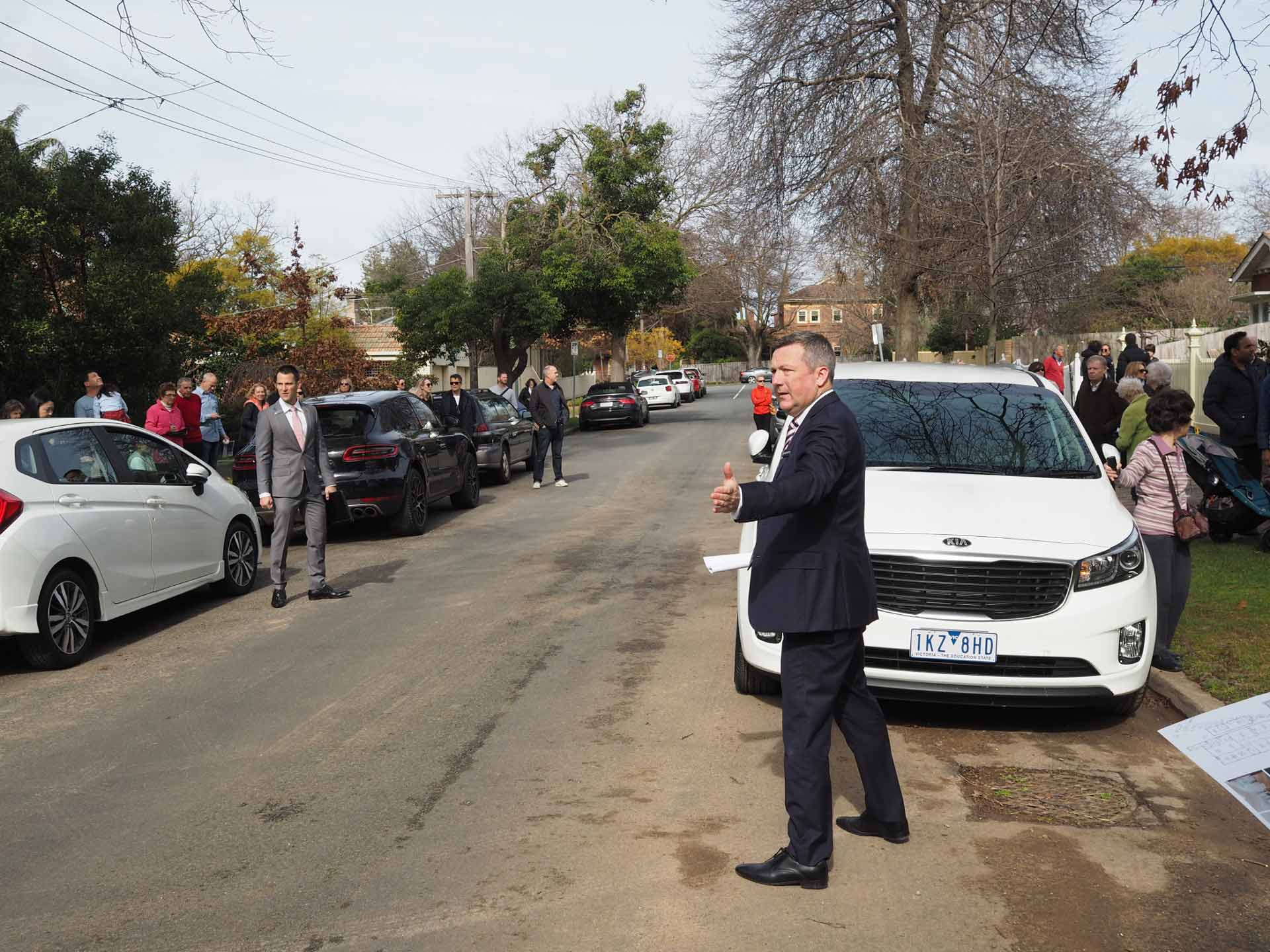 22 Kingsley Street Camberwell
Agency: Marshall White
Auctioneer: Hamish Tostevin
Time: 11:30am
A massive crowd of well over 100 people came out to watch the auction of the stunning period home. The crowd were treated to some fantastic action and with a genuine opening bid of $2,420,000 being submitted almost immediately after the pre-auction formalities. The property was announced on the market with the second bid of $2,500,000 which then spurred some of the most competitive bidding we have ever seen. 6 bidders emerged and were all competing simultaneously. The price rocketed past its reserve and then saw 4 bidders drop out of the race. The remaining 2 parties gradually ran out of momentum with the bids going as low as $1,000 rises. The hammer finally fell at $3,190,000 to the relief of the winning party.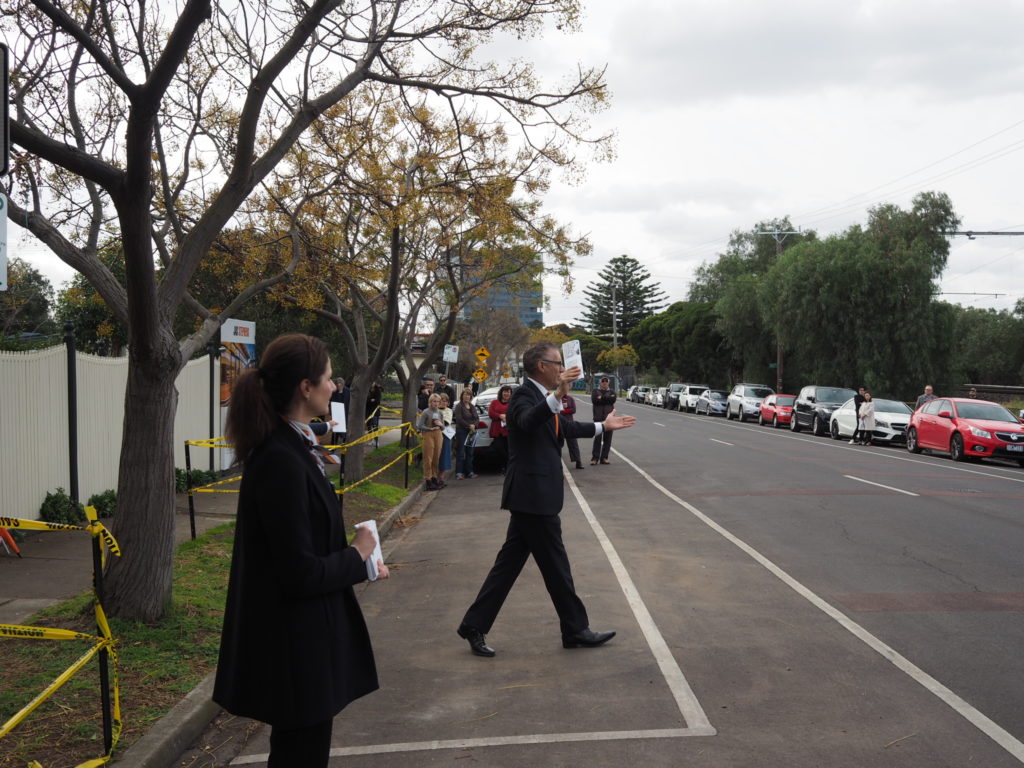 124 Albert Street, Seddon
Agency: Jas Stephens
Auctioneer: Craig Stephens
Time: 1:00pm
A sizeable crowd of nearly 60 people turned out to watch the hammer fall on this amazing property. The auctioneer Craig Stephens opened the bidding up with a vendor bid of $1,600,000 and a Buyers Advocate gave him a rise of $20,000 soon after. Both the Advocate and his sole competitor bid against each other in a series of quick bids, with the Advocate eventually gaining the upper hand. With the property still not on the market and the bidding halted, the agents referred back to the vendor and for their instructions. Upon returning, a 3rd bidder entered the competition and the property was announced on the market at $1,850,000. The Advocate eventually conceded and the new owner took the keys home at $1,870,000.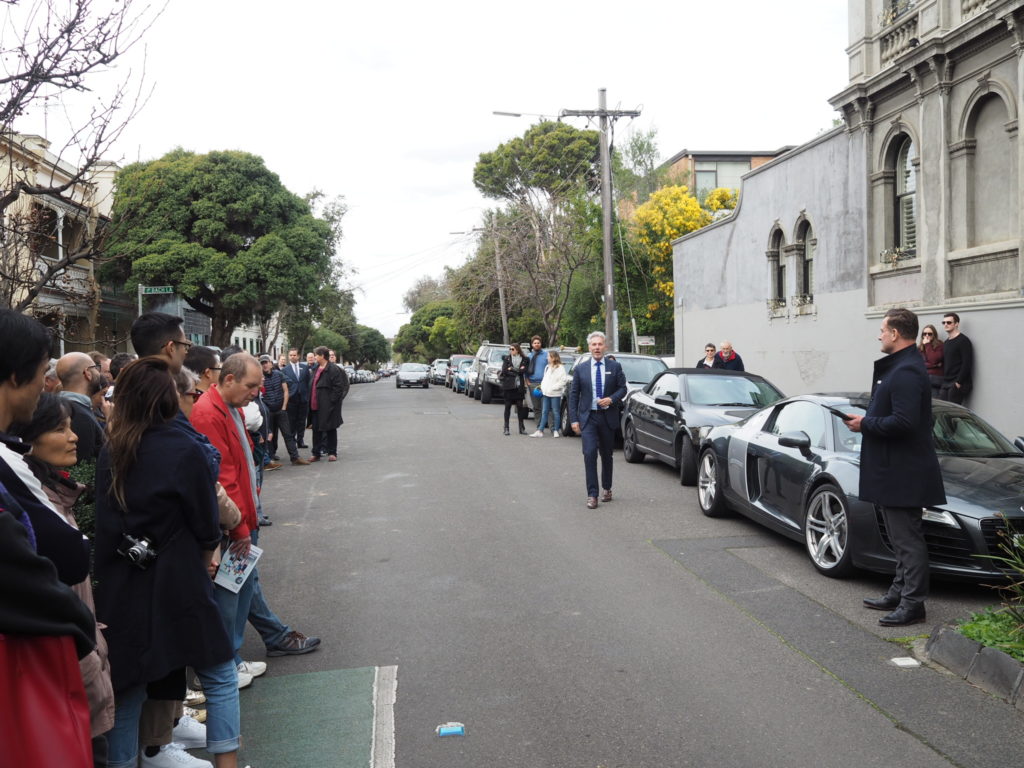 122 Nicholson Street, Fitzroy
Agency: Nelson Alexander
Auctioneer: Arch Staver
Time: 2:00pm
A crowd well into the 80's turned out to view the auction of this incredible inner-north period home. Despite the significant crowd of onlookers and the Auctioneer's best attempts to engage some bidders, there were no genuine bidders and the property passed in on a vendor bid of $3,200,000. The status of the sale is unknown.
---