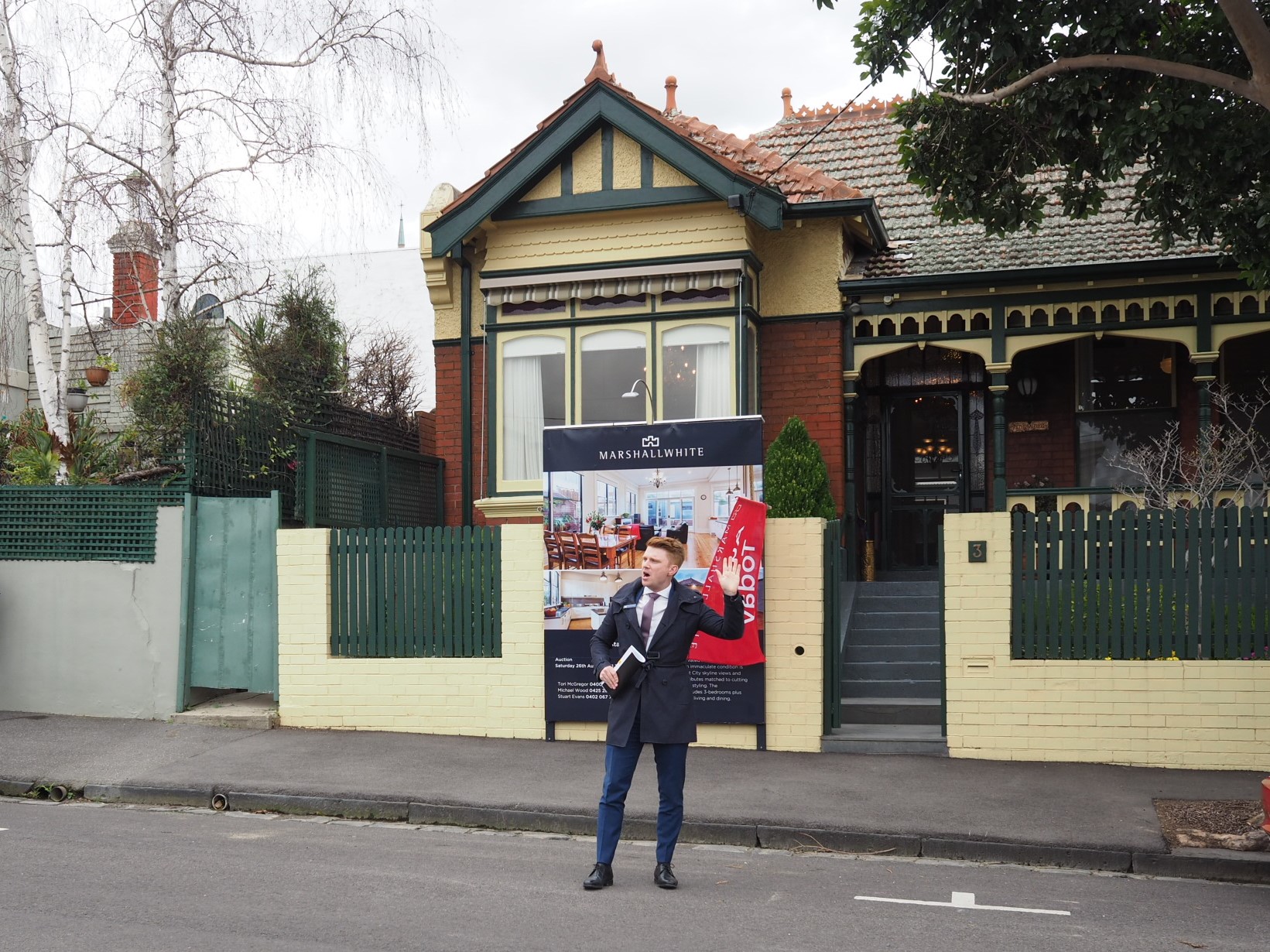 August 26, 2017 |
Auction Snapshot – Saturday 26th of August 2017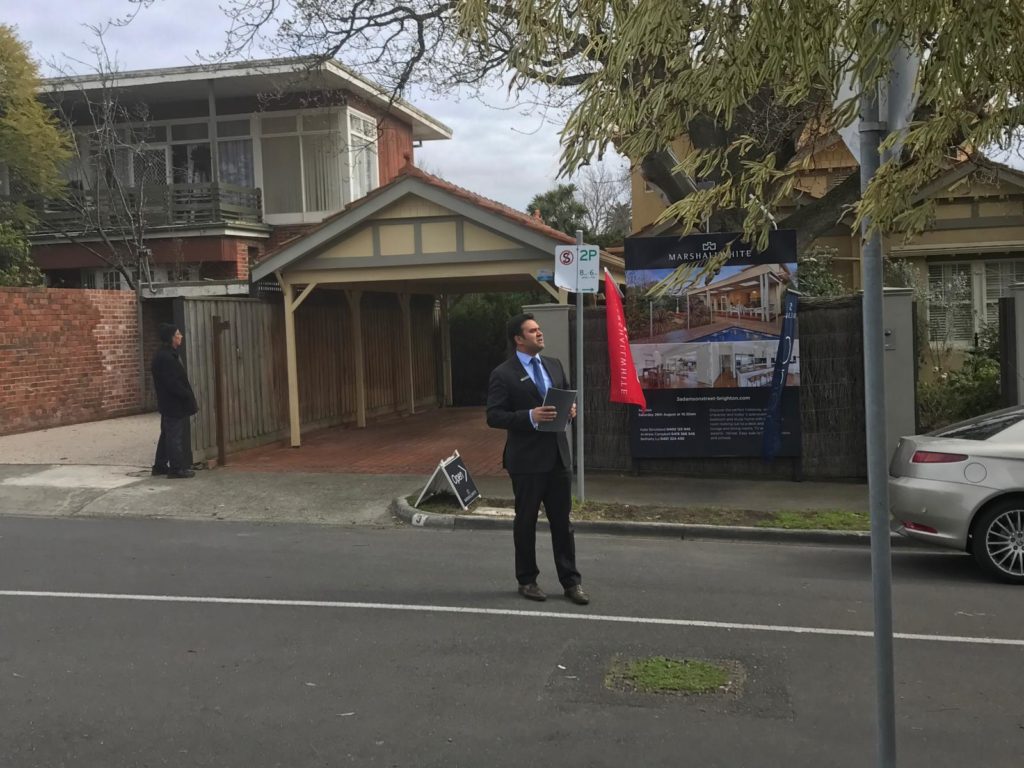 3 Adamson St, Brighton
Agency Marshall White
Auctioneer: Steven Smith
Time: 10:30am
A crowd of approximately 20 people turned up this morning to watch the 1930's home on 635 sq mt land Brighton in action. With an opening vendor bid of $3,200,000, the Auctioneer was met with only silence from the crowd. After referring to the vendor, there were still no further bids and the property subsequently passed in at $3,200,000. The current asking price is $3,500,000.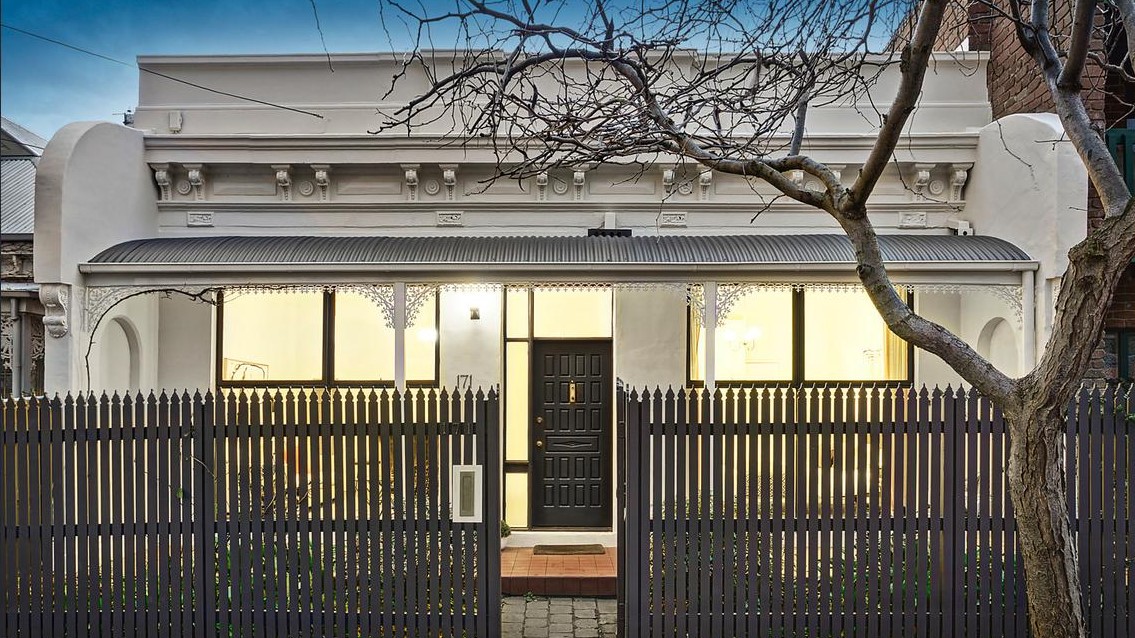 171 Scotchmer Street Fitzroy North
Auctioneer: Simon Shrimpton 
Agency: Jellis Craig
Time: 10:30am
A solid crowd of well over 60 people lined the street to watch the auction of the double fronted Victorian. An opening genuine bid of $1,500,000 was placed with a vendor bid of $1,520,000 submitted very soon after. Asking for $10,000 rises, five parties in total jumped in and took part of the aggressive bidding. With the property announced on the market at $1,625,000, the momentum continued and saw the hammer eventually fall at $1,870,000.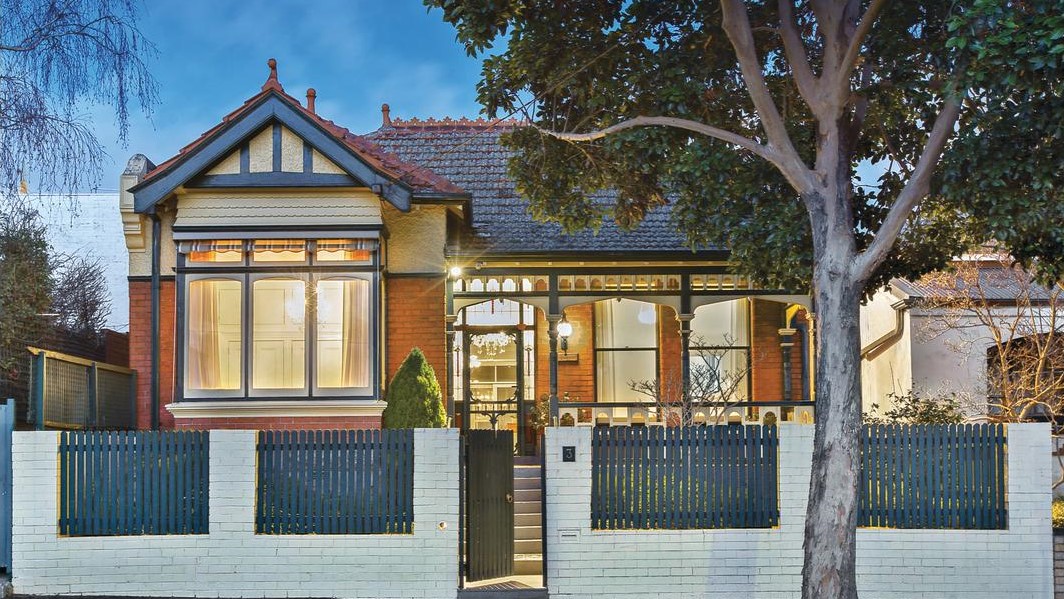 3 Stanley Street Richmond
Auctioneer Michael Wood
Agency: Marshall White
Time: 11:30am
This renovated Federation home drew a strong crowd well into the 60's this morning. A genuine opening bid was placed at $2,900,000 and $25,000 rises followed soon after. Three parties competed for the property, with bids rising and falling in value throughout until the property was announced on the market at $3,200,000. As the auction began to lose momentum and auctioneer Michael Wood began to knock it down, a late fourth bidder entered the mix and knocked out his competition out with a series of large bids taking the final price to $3,380,000.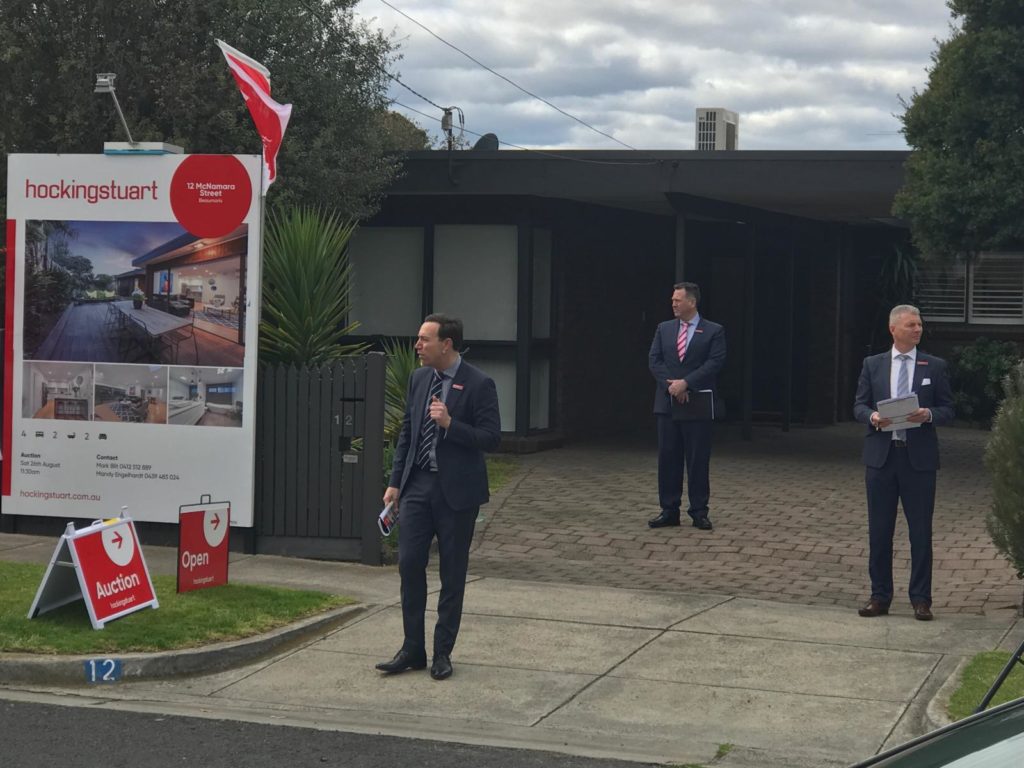 12 McNamara St, Beaumaris
Auctioneer Mark Blit
Agency: Hocking Stuart
Time: 11:30am
This updated 1970's home on 588 sq mt land drew a solid crowd of approximately 60 people. With the formalities completed, Auctioneer Mark Blit was met with two keen competitors who opened the bidding at $1,250,000 and then traded blows in both $20,000 and $10,000 rises until they hit $1,350,000. The Agents were forced to refer to the vendor and upon their return, there were no further bids and the property was passed in to the highest bidder at $1,350,000. To their surprise, the highest bidder was not prepared to budge on their price and the Agents did extremely well to engage a third interested buyer who was in attendance and then negotiated a final sale price of $1,385,000.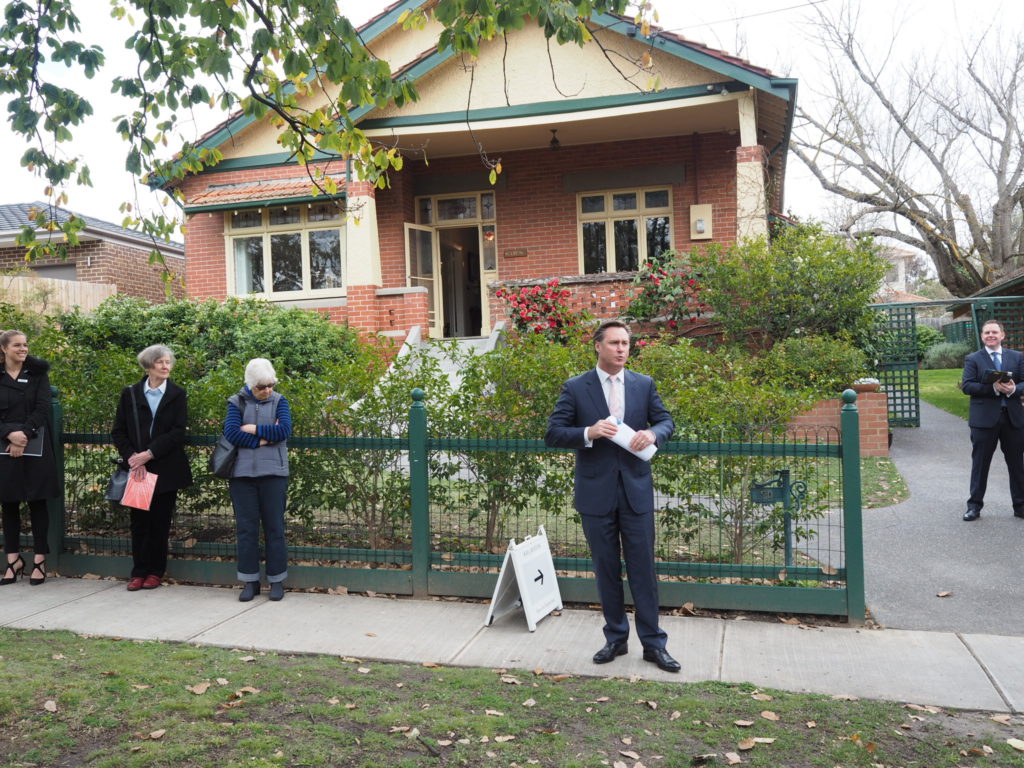 20 Albert Crescent Surrey Hills
Auctioneer: Scott Patterson
Agency: Kay & Burton
Time: 1:00pm
The period home situated on a significant block of land attracted a 60 plus strong crowd. Bidding was slow to begin with which forced Scott Patterson to place a vendor bid of $2,400,000. With the crowd engaging soon after, two bidders exchanged bids with one party hesitating significantly and the other party counterbidding effectively. With the auction losing momentum, the agents referred back to the vendors and announced the property on the market at $2,650,000. A third party joined in however were easily fended off by their competition, eventually seeing the home knocked down at $2,720,000.
---