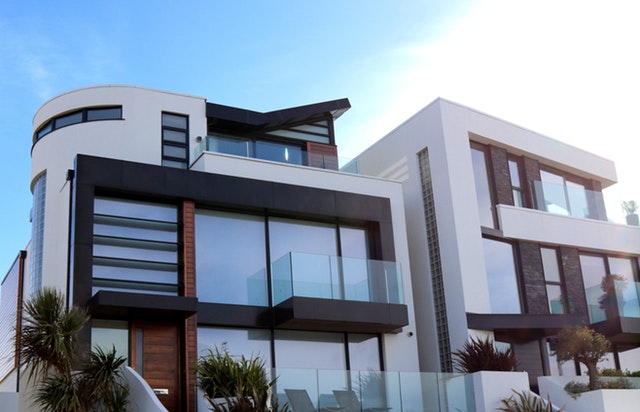 February 28, 2019 |
Beware of high rise apartments and house and land packages
As Buyers Advocates, we provide professional property advice to our clients and spend a great deal of time searching, assessing and securing A-Grade properties on their behalf. In our opinion, off the plan house and land packages and high-rise apartments are deemed as high risk acquisitions and we recommend buyers proceed with much caution before taking the leap.
There are multiple reasons why you should be very cautious when buying off the plan house and land packages and high-rise apartments, but we wanted to highlight five key points that are worth addressing so you can make an informed decision before rushing into the biggest financial and emotional decision of your life.
Contracts are heavily in favour of the Property Developer – A Property Developer's profession is to buy a piece of land, subdivide, construct, make profit and protect their interests as best as possible. Most Property Developers are very experienced and usually engage the best Lawyers to draw up complex contracts that do not favour the buyer in any shape or form.Our advice to buyers is to engage a Lawyer or Conveyancer who has a lot of experience with off the plan purchases. Request they fully review the Contract of Sale and Section 32 before paying your deposit or making a purchase. Buyers need to know all the special conditions and risks associated beforehand.
Construction quality can be poor – During a property development project, every minute counts for a Property Developer. They are always on tight time schedules, holding costs are high and any project delay will cost them a lot of money. They always aim to complete their projects as quickly as possible and achieve the highest profit margin. This sometimes comes at the cost of cheap building materials or shortcuts which result in poor quality construction and defects that are very problematic down the track.Buyers should conduct their due diligence on the Property Developer and see how many projects they have completed previously. Have these projects stood the test of time? What is the building quality like? Does their Builder have the relevant accreditations and Builders Warranty insurance?
Quality of future tenants – House and land packages and high-rise apartment buildings are always presented as great investment opportunities and mainly focus on stronger rental returns and higher tax depreciation benefits. These points are true when compared to an established dwelling but what a lot of people don't realise is that this marketing is being conducted on a mass scale.In reality, you will be one of hundreds of dwellings being delivered at the same time therefore, you will be competing with all other Landlords who purchased in the same cluster or complex.Under competition, it is likely that your property will be vacant for longer periods of time which will result in major rent reductions, compromised tenants and much lower rental yields. To best combat this, we suggest that buyers focus on more boutique projects which have less competition once delivered by the Property Developer. This will enable Landlords to find a tenant quicker, receive higher rental amounts and increase tenant quality.
Over supply –With house and land packages and high-rise apartment buildings, there are hundreds or even thousands of dwellings being built at any one time. With so much supply and not enough demand, the scarcity of the asset becomes a concern.When the scarcity of a property is low, the prospect of future capital growth is restricted. When the time comes to sell this property in the future, the next buyer will be faced with the option of buying a second-hand property or a brand new property at a very similar price. The majority of new buyers will take the brand new property option because it will be shinier, glossier and more attractive to them. Then the cycle repeats itself again and again.
Lower Bank valuations – With so much supply, minimal scarcity and the risk of compromised tenants, Banks and Mortgage Lenders view off the plan purchases as very high risk. There is a high probability that the Bank valuation will come in lower than the original purchase price which is an enormous risk for buyers. If this is the case, the buyer will need additional capital to cover the shortfall. In the event the excess capital is not available, this will most likely result in the buyer defaulting on their purchase and losing their entire deposit.We suggest that buyers conduct extensive comparable sales analysis on the property before they purchase. It is of paramount importance to get an accurate valuation on the property before you buy. We also advise that buyers have additional savings or capital in the event their bank valuation comes in low so they can complete the purchase.
Conclusion
Be wary and conduct extensive due diligence before buying any off the plan house and land package or high-rise apartment buildings. Great properties are hard to find and are worth competing for. If there is an over supply of stock and you can easily pick and choose your next property, what does that say for the property? If something is too good to be true….it usually is.
Beckett Property are fully licensed Buyer Advocates and highly acclaimed Property Advisors who specialise in property acquisition services across Melbourne. We encompass over 40 years combined industry experience in acquiring, selling and developing real estate and truly understand every aspect involved in the complete property purchase process.
If you are looking for assistance to source and acquire your next home or investment property, please contact one of our experts today for a free consultation.
---