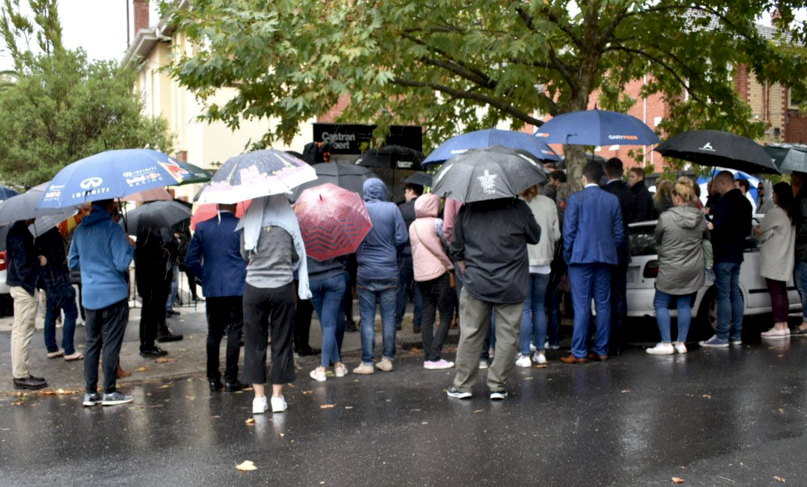 April 19, 2018 |
Winter – A great time for investing in Melbourne Property
"Winter is Coming", a phrase that has become synonymous with the popular cult TV series 'Game of Thrones'. When used, it conveys a sense of trepidation, hibernation or the feeling that everything is simply put on hold. Winter gets a bad wrap but that should not always be the case for investing in Melbourne property.
What people don't realise is that winter is actually a great time to invest. Melbourne is buzzing with the AFL football season in full flight, our cosy laneway cafés become a haven from the cold, restaurants serve their warm winter feasts and promote a great place to catch up with friends beside a roaring fire. Winter is actually the time we all come together.
Investing in Melbourne property during winter is misunderstood. "No one wants to buy Melbourne property in winter" you'll hear people claim. "It's best to wait until spring". Comments like these are usually made by those who do not fully understand the property market. Winter is actually a great time to find a great property deal.
Why Invest in Melbourne Property during Winter?
Firstly, many Melburnian's seek warmer climates and like to break up the winter spell by jumping on a plane and heading abroad. Some of these people are potential property buyers and this creates better opportunities to invest in Melbourne property for those left behind. Less competition often translates into lower prices for buyers.
Winter is also the best time of the year to see how a property really looks and feels. We all know that properties look fantastic when the sun is shining and everything is in full bloom but what does it look like when it is bucketing rain or surrounded by gloomy clouds? This is when buyers get an honest sense of what the property is like to live in. Their true requirements will be tested once they realise how rainy or cold it will be when running to the tram stop or walking their children to school. Will they miss that double lock-up garage or basement car park? Should they have bought that home with ducted heating throughout? If they truly love the property in winter, they will absolutely adore it more in summer.
Another misconception that real estate is quiet during the winter months is not strictly true either. Winter is the mecca for off-market property transactions. This is an amazing time to snap up properties that are getting ready for the Spring season but vendors are still happy to sell prior. Real Estate selling agents push these kinds of transactions a lot harder in winter as they don't want their incomes to drop. They hit the phones, work their buyer database and become more creative when putting deals together. These less visible, off-market opportunities are also a great bonus for vendors as they can save on advertising costs too. A Buyers Advocate like Beckett Property has great relationships with selling agents will have access to a lot of these off-market properties for people wanting to invest in Melbourne property.
Acquiring a Property – an all year round activity
Property investors and property managers are well aware of rental cycles and winter is by far the worst time of year to try lease a residential property to a new tenant. Tenants simply just don't look or move in winter – it's too cold to even think about! As an investor, winter is the prime time to secure a property as the settlement date is usually 60, 90 or 120 days which means their investment is vacant during the best possible months of the year. They must keep their vacant rental cycle in summer, spring or even autumn to secure the best tenant and price.
Banks in recent years have also acknowledged this change by offering their traditional 'Spring Home Loan Campaign' throughout the entire year. The days of seasonal property buying is now a thing of the past and they see investing in Melbourne property as an all-year round activity.
Please also remember that winter is a time that potential vendors run to the sun as well. Stock levels can drop compared to other seasons and this in turn can create pressure on supply.
Property investors also need to work harder in winter, but the opportunities are definitely ripe for the picking. Being more proactive with Real Estate Selling Agents and even letter-box dropping houses is a very effective way to create new purchase opportunities. The services of a Buyers Advocate like Beckett Advocate can be extremely useful as they have an enormous network of Real Estate Selling Agents and contacts to help access these properties on behalf of their clients.
Written by Anthony Gallo – Buyers Advocate
Interested in Investing in Melbourne Property?
At Beckett Property, we would love to do the leg work for you this winter. You can stay rugged up on the couch watching your favourite TV series, while our team of property experts secures your next home or property investment in Melbourne. Simply complete your details below and one of our property experts will be in touch
---