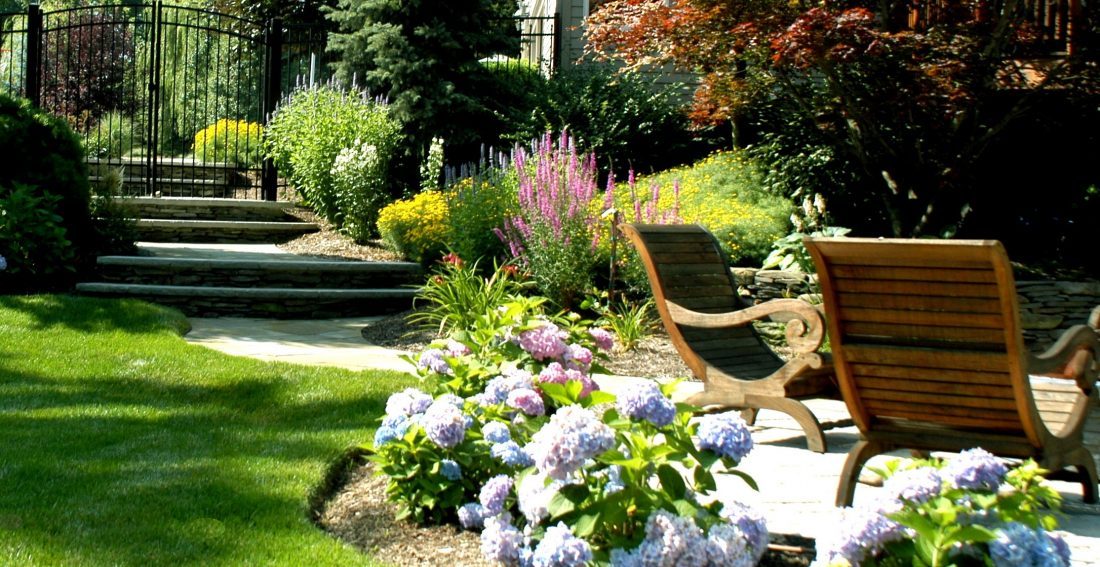 August 31, 2020 |
Preparing your property for sale during Stage 4 lockdown
For Melbournians, the journey into Spring promises an end to the antarctic chill of winter, which will soon be replaced with sunshine, blossoms and the Spring Racing Carnival. It is normally the peak time for the real estate sector too. However, August 2020 marked the first period in almost 100 years where Victorian real estate activities were placed on hold. This was of course due to the second wave of Covid-19 which hit our marvellous state and forced a six week lockdown commencing Wednesday 5th August. This lockdown included the temporary pause of physical property inspections for sales and rentals and public auctions too, making it a challenge for anyone to conduct any sort of real estate transaction. Therefore, in the new world we live in, this year's Spring season will have a very different focus as Victoria hopefully eases out of Stage 4 lockdown restrictions and starts to move towards our new normal. Yet, we are excited at the opportunity to have our clients viewing properties again.
In the final few weeks of lockdown, we can make the most of the state restrictions, by using the time at home to prepare for the upcoming Spring season and the market reopening post lockdown. There are a number of activities we recommend doing and lockdown is the perfect opportunity to get the grunt work done – so here are Beckett's top recommendations to help;
Season
Springtime enhances the look, feel and appeal of your property as sunnier weather conditions, longer daylight hours and blossoming gardens make properties look more attractive. Buyers are also more motivated to attend open-home inspections when the weather is sunny and mild, rather than overcast and rainy (and especially after a six-week lockdown!).
People wanting to move in before the Christmas holiday period and the new school year are also driving factors. In turn, sellers recognise that there are more buyers which leads to increased competition, higher prices, and possibly a quicker sale for their property.
There are of course, some challenges to selling in Spring. In particular, an array of properties to inspect and choose from means it may not be easy to stand out in a competitive, larger pool of properties. Spring can also be considered a buyers' market which means you will need to work smarter to maximise your sale.
Strategy
If you are upsizing, downsizing or simply just relocating, you should identify whether you are more comfortable selling first or buying first. Both strategies have their benefits. We recommend workshopping all possible scenarios with an expert like a Buyers Advocate, Selling Agent or Financial Adviser, and of course we are more than happy to assist.
Finances
Sometimes your Mortgage Broker or Bank will decide your selling and buying strategy for you based on your serviceability and equity position. Be sure to liaise with your Financier to ensure your finances are in check, your pre-approval is granted, both your sale and purchase budgets are aligned, and your deposit is ready.
Research the market
Prior to launching your sales campaign, you'll need to research your local housing market. Get an understanding of market trends and assess the comparable sales in your area so you can accurately gauge your market value. Make sure you factor in the number of the properties you are competing with and compare their features to yours.
Spring clean
In spring, like any other time of year when selling a property, the focus should be on presentation. A spring clean is definitely in order. Making sure your home is immaculate is paramount. This means decluttering and depersonalising your items.
Take the opportunity to declutter your house by throwing away or donating anything you are not using anymore, remove family photos, souvenirs, and accolades. This process makes your interiors and storage spaces look bigger, and depersonalising your home provides potential buyers with a blank canvas to imagine the house as their own.
Repairs and maintenance
Although lockdown restrictions might hamper your ability to get a tradesman in to help with repairs and maintenance, you can use this time to identify necessary works and seek quotes via facetime or zoom. Urgent repairs may be approved under lockdown conditions.
First Impressions
Ensure your curb appeal is on point with tidy gardens and manicured lawns, bright flowers, trimmed shrubs and hedges. Position pots of flowers and greenery around the property and at the entrance. Attention to detail outside is very important as it really does make the first impression last. Pull weeds and fix dead or bald patches in the grass with fertiliser. Lastly, mow your lawn diagonally as it gives the appearance of a bigger yard.
Natural light
Welcome the sunshine by drawing all curtains and blinds open. Polish all surfaces to perfection so the light bounces off them and your home sparkles. By polishing your chrome fittings, floors, mirrors, glass and door-knobs, the light will really make these surfaces dazzle as it streams in through the windows during inspections.
Scent
Air out your home to rid the staleness of winter and use fresh flowers to brighten up the space and add a fragrant touch. Candles and natural scents are also very effective and less likely to trigger allergies compared to air fresheners.
Professional home styling and real estate photography
If you really want your home to stand out amongst the fierce Spring competition, it's a great idea to have your home staged and photographed by professional real estate stylists and photographers. Not only will they help you present your home in its best possible light and stand out to a broader market, but they will also be able to drive up the sale price of your home.
Find an expert
Finally, it is imperative that you source the best possible real estate agent for your property and personal situation. They can advise you on how your property compares to other properties in the area, what you can do to help your property stand out from the crowd and ensure you get the best sale price possible. A real estate agent will know which buyers are currently looking in your area and what they are looking for.
Our team at Beckett have superior knowledge and experience throughout Victoria and can recommend the most qualified selling agent if you require.
We are continuously monitoring the latest developments, so we are well informed to help our clients make the best decisions and ensure both personal and financial health. We are still trading and assisting our clients under the Government's new health guidelines and we welcome any future enquiries.
Speak to one of Beckett Property's trusted Buyers Advocates today.
---