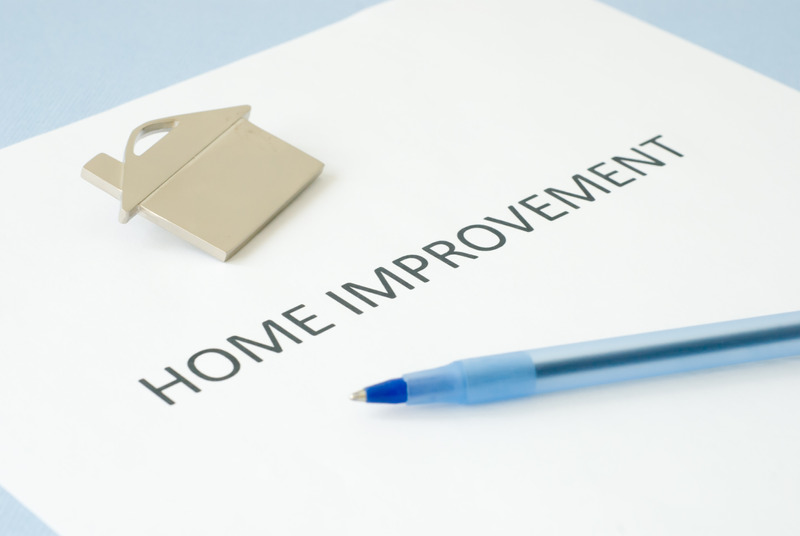 June 27, 2019 |
Renovating Tips
Renovating a property can be a very daunting prospect. Your mind may be reeling with different ideas and you will get flooded with advice from family, friends and colleagues. You may even be battling with big questions like whether to stay or move? Should you extend or simply tweak the space you already have?
The biggest obstacle with your renovation can be as simple as knowing where to begin. Don't worry as many people have been here before (including ourselves) and success leaves clues! Here are some ideas for how to go about creating a home that meets your needs in the best possible way;
PLANNING YOUR RENOVATION
Set your budget first! Assess your available capital or liaise with your Financier to determine the equity you can access to fund your upcoming project.
Reverse-engineer your plans based on your budget. Focus on reality – not fantasy. To do this, you will need to set your goals and create a list of what you need to accomplish with the renovation. You must conduct thorough research and get inspired from other examples available. Property and styling publications are a great start and attending open for inspections for upcoming property sales will help too.
Allow for contingencies as unforeseen problems will arise with your project. Renovations can sometimes be like opening pandora's box and being able to pivot on your original plans can be crucial. Costs and time frames can very easily blow out therefore you must always budget for a worst case scenario.
Identify whether council approval is required for your works, especially if the property has particular overlays. Nothing will shut down a renovation project quicker than not having the correct permit. Ensure you engage the relevant professionals like a Town Planner or Architect to assist you here.
Project management. If you have the skill, knowledge and time to project manage your renovation, it can save you approximately 30% of your costs. Make sure you can fully commit to managing your project or else this will cost you more money, stress and time in the long run.
Engage your professional consultants – Financier, Architect, Town Planner, Builder / Tradesman. Get multiple quotes from each party before you commence the works. Ensure all your consultants have the required credentials and qualifications.
Set a timeline for all plans and works. Be aware that delays are almost guaranteed when renovating.
If you are renovating your home, determine whether temporary accommodation is required. If so, you will need to include this in your original budget.
With rental properties, it is best to plan your renovation in between tenancies and while the property is vacant.
 RENOVATING TO SELL
If you are considering a renovation because you think it's going to result in a greater sale price, you need to do some research and be smart about what you choose to change or add. Here are some tips to get you started;
Research your demographic and audience. What is the profile of your future buyer? Is it down-sizers, up-sizers, families or young professionals? What will attract them to this kind of house? How can you make your house stand out from the others? Get a thorough understanding of your home and who it will attract. Liaise with local real estate agents and find out what buyers are looking for in a house and that area.
First impressions always count! When a prospective buyer comes to inspect your house, the first elements they will notice is the streetscape, the property façade, front gate, front garden and entry into the home. You must ensure that you plan and invest in all these areas with your renovation.
The property's floorplan is another key feature that impacts many buyer's decisions when it comes to picking a home. People love a functional floor plan and they are drawn to an effortless flow between each room, space and zone. Any ability to create an open plan living area, additional bedrooms or bathrooms and separate living zones will add a lot of extra profit to your bottom line.
Always remember that different people have different tastes when it comes to property and you have to appeal to the masses when renovating to sell. To achieve this, keep everything as neutral as possible – take your personal tastes out of the equation. All colours must be light and bright, wet areas must be clean and spacious, fixtures and fittings need to be classic designs and de-clutter wherever possible.
De-personalising your property is crucial when attracting a buyer as you have to give them a chance to connect and mentally 'move in'. Buyers must to be able to visualise each room according to their family makeup therefore you have to remove any personal items like furniture, photos, fixtures or fittings that only appeal to you and your lifestyle.
The wet areas of the property (kitchens and bathrooms) are extremely important areas to focus on when renovating. These areas tend to be the most noticed by prospective buyers as they represent 'cleanliness' in the home. These areas are also the most costly when renovating, so be very careful with your planning.
If you're short on money and you need a quick and effective outcome, painting, new carpets and updating fixtures and fittings are the cheapest and most effective upgrades on a small budget.
Please don't forget landscaping! This area is neglected in 81% of houses and it goes a very long way towards your home's appeal.
Renovating a property can be one of the most stressful decisions you encounter in your lifetime therefore you must conduct your proper due diligence and create an effective plan right from the beginning.
Beckett Property are fully licensed Buyer Advocates and highly acclaimed Property Advisors who specialise in property acquisition services across Melbourne. We encompass over 40 years combined industry experience in acquiring real estate and truly understand every aspect involved in the complete property purchase process.
If you are looking for assistance to source and acquire your next home, please contact one of our experts today for a free consultation.
---