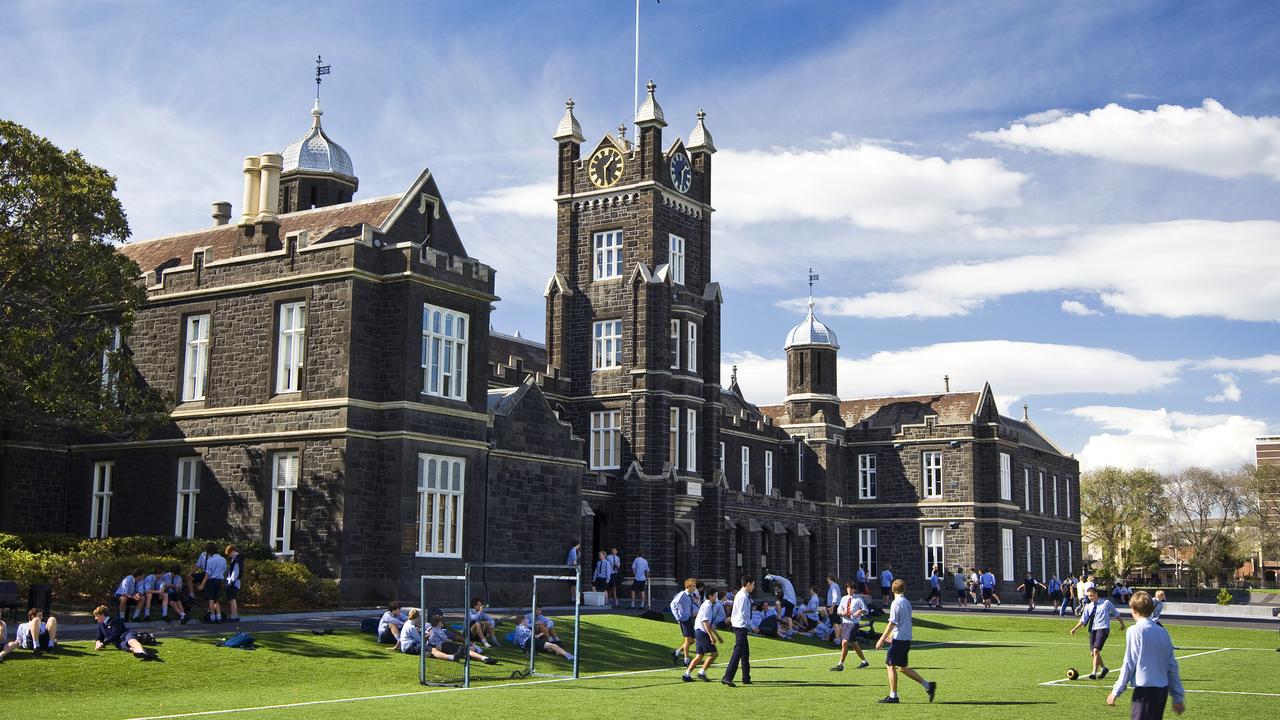 March 1, 2021 |
The impact of School Zones on Median House prices in Melbourne
With the new school year well underway this month, we have noticed a prevalence of articles and industry discussion about school zones and the impact they may have on property values.
Every child has a right to enrol in their designated neighbourhood school, however a small number of schools have restricted zones to respond to local population growth. If you live in metropolitan Melbourne, Ballarat, Bendigo or Geelong, this school is measured by a straight line from your permanent address. If you live in another area, it's measured by the shortest practical route by road. A great on-line tool from the Victorian State Government to help you determine which school zone your home is in can be found here:  https://www.findmyschool.vic.gov.au/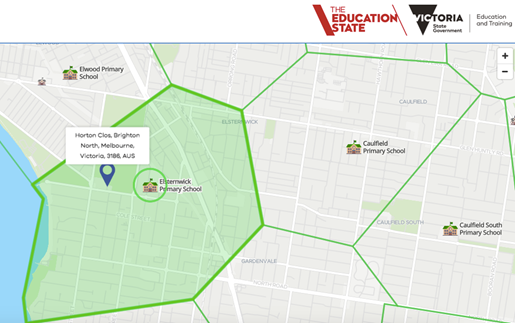 An interesting analysis was carried out by the Real Estate Institute of Victoria (REIV) to determine the impact of School Zones on Median House prices in Melbourne. Here they show a snapshot of Median house prices "in-zone" versus "in 1km border" across a selection of Melbourne High Schools. This REIV data, for the year to December 2020, only includes houses with two or more bedrooms…
Albert Park College: $1.75m median house price in zone vs. $1.255m in 1km border = $495,000 difference
Beaumaris Secondary College: $1.68m vs. $1.25m = $430,000 difference
Glen Waverley Secondary College: $1.615m vs. $1.235m = $380,000 difference
Balwyn High School: $2.005m vs. $1.807m = $198,000 difference
Box Hill High School: $1.410m vs. $1.217m = $193,000 difference
McKinnon Secondary College: $1.582m vs. $1.415m = $167,500 difference
Prahran High School: $1.72m vs. $1.573m = $147,000 difference
Camberwell High School: $2.168m vs. $2.075m = $93,000 difference
East Doncaster Secondary College: $1.303m vs. $1.22m = $83,000 difference
Mount Waverley Secondary College: $1.275m vs. $1.2m = $75,000 difference
Frankston High School: $0.785m vs. $0.720m = $65,000 difference
Mill Park Secondary College: $0.690 vs. $0.652 = $38,000 difference
Melbourne Girls' College (Richmond): $1.85m vs. $1.82m = $30,000 difference
Mordialloc College: $1.0m vs. $0.988 = $12,000 difference
You can read more from the REIV here:
https://www.realestate.com.au/news/melbourne-school-zones-where-youll-pay-a-premium-to-break-in/?page=rea:news:post&element=traffic_driver_1|slot_1
But before you decide to increase your budget to buy your dream home in the perfect school zone, it may pay to see how well the school is performing. In December of last year, The Age published a review of the Top schools for VCE results in 2020. Here are their results…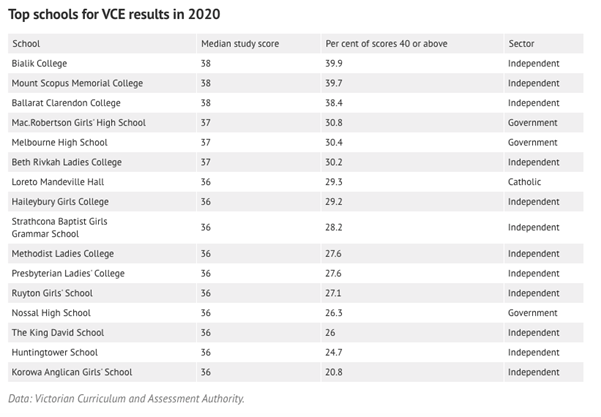 The Age also provided a view of how these Top 2020 Schools ranked over the past 5 years…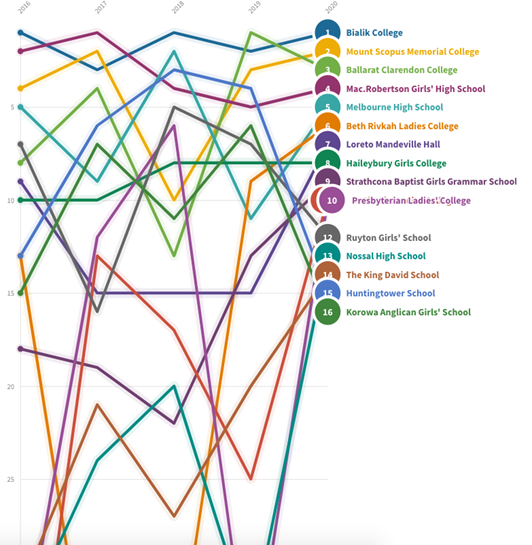 The full article from The Age can be found here:
https://www.theage.com.au/national/victoria/bialik-college-tops-vce-rankings-for-third-time-in-five-years-20201230-p56quv.html
Obviously, the success of a school should not solely be based on Median study scores but a variety of factors. There are many theories around what constitutes a successful school – including the quality of teaching and curriculum, family and community engagement, leadership, educational support and student development. However, if you're simply keen to know how your local school ranked in 2020, you can find a list of the Top 100 Secondary Schools with median 2020 VCE scores on the Better Educations website here:
https://bettereducation.com.au/results/vce.aspx
As always, there is much to consider when buying your next home, not only schooling, but also amenities, public transport, floorplan, land size, budget etc. If you need help navigating the property market and developing a great purchasing strategy, the Team at Beckett are always happy to help!
---