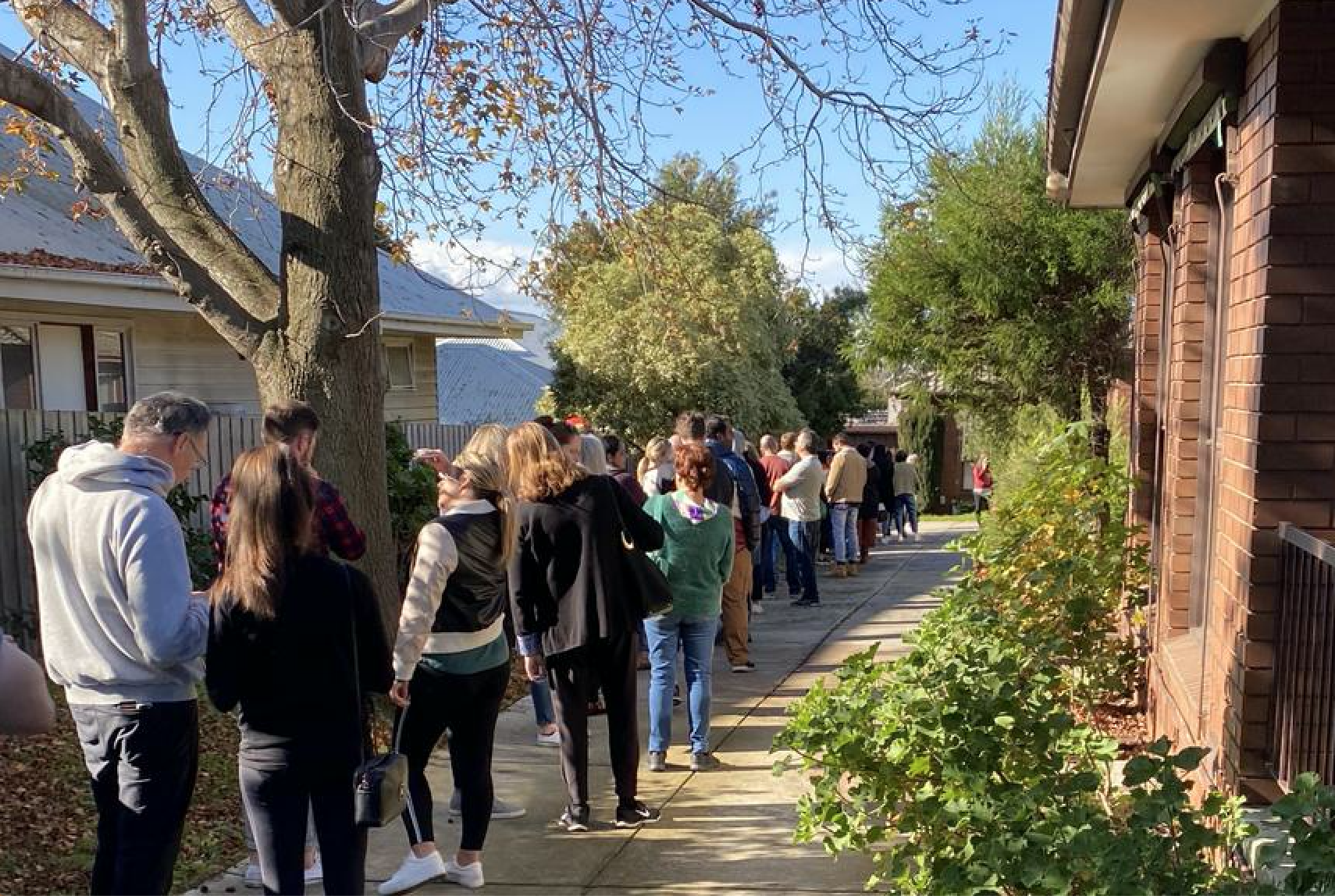 June 30, 2021 |
The Melbourne property market… so hot right now…
Melbourne's property market is hurtling into the winter season, with the latest auction clearance rates tipping over 90%. There has been a very noticeable change in buyer sentiment, with many more buyers applying for loans, inspecting properties and bidding at auctions – despite snap lockdowns. Bank lending is once again on the rise and cash is the cheapest it has ever been, so investors are also getting back in the market and buying property too.
The recent confidence and positive conditions have awakened buyers to a stronger level of activity – last witnessed in the 2010, 2017 and 2019 boom periods. This fast change has surprised a lot of people, especially real estate agents. A big driver for this 'panic-buying' surge is the extremely low level of properties available for buyers to choose from. We are currently experiencing 30% lower stock levels compared to 2018 and 2019, and this is putting enormous pressure on pricing again.
Unfortunately, more and more property buyers are missing out at auction. Buyers are eager, and for those who are actively trying to purchase a property, the current market conditions are tough. It's rare now to see Saturday open home inspections without a queue of people and auctions without multiple bidders. When five people attempt to buy a property, four of them miss out. These 'under-bidders' must continue their search, and assuming their housing requirements remain the same, they risk being quickly priced out of the market.
As a result, they switch from "seller-buyers" to "buyer-sellers". For those considering moving homes, particularly to upsize after a year of home schooling, working from home and lockdowns, the conundrum they face is where will they actually move to. The idea of selling their current home first is now a daunting task as new options are very limited due to such limited stock on the market.
Many people believe that these market conditions will improve for buyers once stock levels increase during the spring selling season. However, the issue we face is that the selling agent's pipelines are looking extremely tight for September, October and November. With homeowners switching from seller-buyers to buyer-sellers, it's causing a hold up of new properties hitting the market.
As we enter a seller's market, the upward pressure on home prices continues, but we hope this trajectory will entice more sellers into the market.
If you have been navigating through tough buying conditions and are yet to secure your new home, don't be  discouraged and please don't give up. Understand that we are at the beginning of a new market cycle and prices could increase very quickly if these current conditions continue. So, keep a calm head and ensure that you select a property that is right for you and your circumstances. Conduct your due diligence and don't be persuaded by emotions or the 'fear of missing out'.
Buying a new home requires patience, but you have to persist and make a commitment. The right home will appear, it may just take some time. In a hot market, try not to get swept up with the fast pace, do not rush decisions or make an emotional purchase, ensure you set a responsible budget. The best way to enter into a competitive market is to be prepared; having a finance pre-approval, ensuring you have a conveyancer on standby and engage a building inspector early.
At Beckett Property, we embrace the changes to our city and the varying market conditions. We constantly strive to source new opportunities for our clients which unlocks the potential of each property and creates remarkable lifestyles within the Melbourne community.
Our commitment and dedication to our clients has firmly established our position as one of Melbourne's most successful, consistent and creative Property Advisories. Our company is built on the foundation of experience, current industry and economic knowledge, ethical advice, networks, relationships, world-class customer service and optimum results.
If you are thinking about getting into the market to buy a Melbourne property in 2021, please feel free to contact us at [email protected]
---