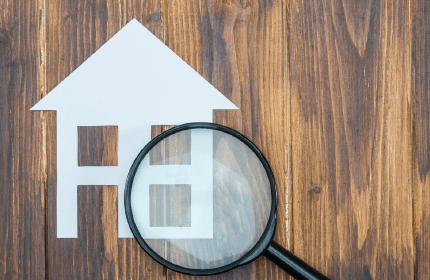 September 30, 2020 |
The pandemic has prompted many of us to re-evaluate the space in which we live… But is now a good time to buy somewhere new?
In the midst of Melbourne's Stage 4 Lockdown, so many of us have been working from home, home schooling the kids, setting up home gyms and dining in, 3 meals a day! With so much time being spent at home this year, many folks are starting to re-evaluate the space in which they live. The functionality of our floorplans, the size and scope of our homes. Also reimagining what the future of our workplace may look like. In the new world, will we need to commute to an office every day? Or will we see more flexibility to work from home more often?
As we consider our living arrangements, the thought of buying something new during a pandemic is daunting. So many of Beckett's clients are asking us… "Is now a good time to buy? Or is it better to hold off?". Obviously, everyone's situation is different and there are many factors to be considered, however the team at Beckett have pulled together some thought starters to help you ponder this important question…
Firstly, ask yourself – is my need to move genuine? Do you have a real motivation to upsize, downsize or change location? Is your home too large for you now and proving difficult and expensive to maintain? Have you and your family outgrown the family home and are desperate for more space? Has a change of circumstance prompted the need to relocate to a new location?
If this is the case, make a list of what you need in your new home… an additional bedroom or study? More outdoor space for kids and pets? An open plan layout for a more inclusive living experience? Single level property for improved mobility? Better proximity to shops and public transport? And of course, you must consider which part of Melbourne you would ideally like to live. This is your "Property Scope". The clearer you are, the easier it is to narrow down your options.
Next, consider what your long-term plan is for the property. Will it be an investment opportunity for long term return? Or perhaps your principal place of residence that will suit your needs over the next 10 plus years? Where do you see yourself and your property in the future? These answers will further define your Property Scope.
Lastly, ask yourself, "am I really motivated to buy and move right now?". If you were to find the ideal property, would you jump at the chance to make an offer? Or is the dream of a new home more appealing than the actual reality of buying? If you are really motivated to buy, try not to lose your momentum… keep active with your online searches, stay in touch with your Buyers Advocate or Financial Advisor and work with them to create an action plan.
So, to answer the question "Is now a good time to buy?" … If your purchasing need is genuine, you have a clear idea of scope with a long-term vision of your property goals, and you are feeling motivated to buy, then it makes complete sense to consider buying now.
However, are you still wondering about buying in the current climate? In our experience, buyers with a clear motivation are generally not fazed by speculative market conditions. We are seeing demand for property continuing to increase as people embrace the new normal. A-Grade real estate remains resilient and in high demand with limited or no discounting.
We always recommend that our clients seek out an independent Financial Advisor to assess their personal financial circumstances and ensure they are aware of the best options available. Having your finances in order, prior to a property search is a huge advantage as you never know when the perfect opportunity will present itself.
The team at Beckett are continuously monitoring the latest developments, so we are well informed to help our clients make the best decisions for both their personal and financial health. We are still trading and assisting our clients within the current Government guidelines and we welcome any of your enquiries.
Speak to one of Beckett Property's trusted Buyers Advocates today.
---